These 1940s Brooklyn road uniforms will be worn by the Dodgers at six midweek day games in 2011.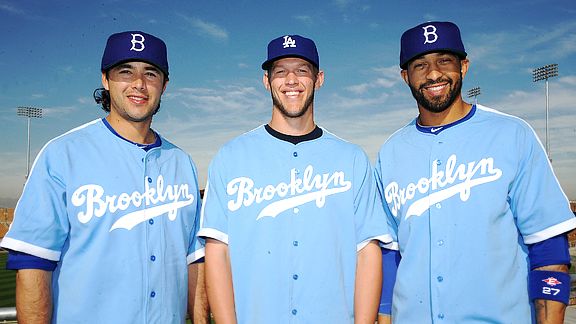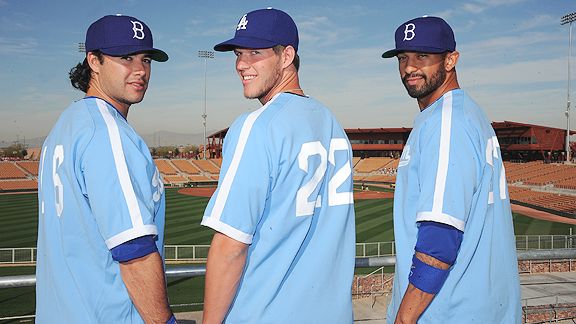 Jon SooHoo/Los Angeles Dodgers
From the Dodgers:

Each of the games will feature half-price food and drink, including alcoholic beverages, for the first time ever at Dodger Stadium, with a special half-price six-game ticket plan available for fans who want to attend each of the games.

Nearly 50,000 votes were cast at dodgers.com/throwback with the winning uniform edging out the 1911 road uniform by less than 2,000 votes.

Though the original uniform worn in the 1940s was made of a highly reflective satin fabric to make it more visible under the lights for night games, the throwback jerseys will maintain a similar feel as those worn by the Dodgers throughout the 2011 season.