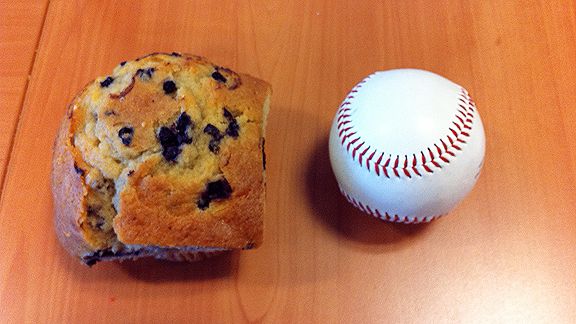 Jon Weisman/ESPNLosAngeles.comFor those of you who saw my January post,
"Baseball, moist and delicious,"
this is what I'm talking about.
The Dodgers assigned first baseman John Lindsey and pitcher Jon Link to the Triple-A Albuquerque Isotopes after the players cleared waivers.
Lindsey, who got his first major league hit in September after 16 seasons in the minors, was designated for assignment by the Dodgers just before the team's regular season opener Thursday. The same fate happened the day before for Link, a 27-year-old who had a 4.15 ERA in 8 2/3 innings last season for the Dodgers.
Both players spent the bulk of 2010 with Albuquerque. Lindsey led the Pacific Coast League in batting average (.353) and slugging percentage (.657). Link, who came to Los Angeles with John Ely in exchange for Juan Pierre, had a 3.71 ERA in 60 2/3 innings with 55 strikeouts.