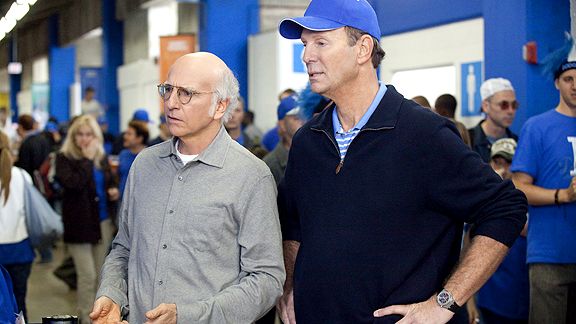 Courtesy HBOLarry David (Larry David) and Marty Funkhouser (Bob Einstein) in Dodger Stadium.
In the alternate universe that is Larry David's "Curb Your Enthusiasm," let's just say there is some Dodger content in tonight's season premiere that would be considerably more amusing than the reality we're in. Sure, it's unrealistic, but who wants realism in this case?
Let's see if this episode ends up in court.