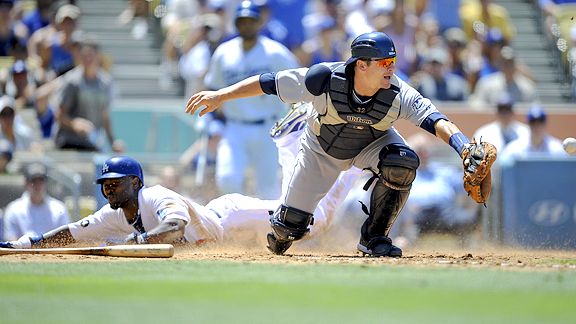 Gus Ruelas/APTony Gwynn Jr. scores the Dodgers' first run as Padres third baseman Chase Headley throws the ball away.
It's a small step no matter how you look at it – back toward the division race, or away from the rebuilding that need take place – but it's a step nonetheless.
Andre Ethier hit two home runs, ending the Dodgers' drought, and Ted Lilly allowed one but otherwise pitched solidly for five innings, and Los Angeles defeated San Diego, 4-1. For the Dodgers, it's their first series sweep and first four-game winning streak of the year.
The first inhale of the last gasp has been a healthy one. After the All-Star break, six straight games against the National League West leaders.