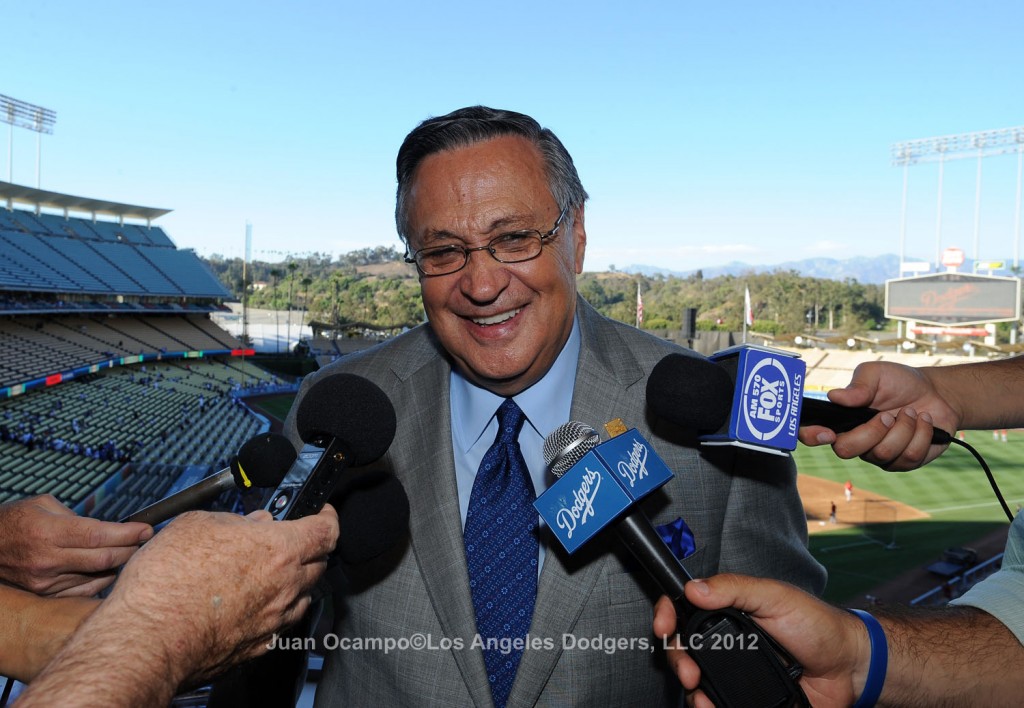 Atlanta, St. Louis and Pittsburgh are sure doing what they can to keep alive the Dodgers' hopes of playing past Oct. 3, even if only for one day. But it sure has been an ugly week.
On the bright side, Jaime Jarrin has signed a three-year deal with the Dodgers that will keep him in the broadcast booth for his 55th, 56th and 57th seasons.
Elsewhere …
I talked Dodgers in this interview with Will Carroll at the Nickel.
Javy Guerra and Tim Federowicz are expected to be the Dodgers' first roster-expansion callups today.
John Ely might not get a callup because of 40-man roster issues, but he was named Pacific Coast League pitcher of the year. He led the league in ERA, WHIP and innings, writes Christopher Jackson of Albuquerque Baseball Examiner.
Dodger pitching prospect Zach Lee has a 2.27 ERA with eight walks and 29 strikeouts in 39 2/3 innings since July 27 for Double-A Chattanooga.
Yasiel Puig, Eric Eadington, Red Patterson, Steven Rodriguez, Gorman Erickson, Rafael Ynoa and Joc Pederson will be on the Dodgers' Arizona Fall League team.
The life and career of John Roseboro is the subject of Bruce Markusen's piece at the Hardball Times.
Former Dodger shortstop Rafael Furcal has a damaged elbow ligament and will miss the rest of 2012. Tommy John surgery is a possibility. Furcal had a .325 on-base percentage and .346 slugging percentage in 531 plate appearances for St. Louis, .276/.278 from May 17 on. He played in 121 of the Cardinals' first 131 games.
No one plays third base like Adrian Beltre, writes Tyler Kepner of the New York Times (via Rob Neyer at Baseball Nation).
San Diego, which began its season 28-50, is 34-21 since – best in the National League West. Jeff Sullivan writes about their resurgence at Fangraphs, while The Associated Press writes about their new O'Malley-led ownership.