I'm not going to say that Dodger fans needed this one, this 7-4 victory today over Baltimore, because for one thing, it seemed unlikely following Chad Billingsley's latest health calamity that "this one" was going to come. Certainly, after replacement starter Stephen Fife gave up three runs in a 35-pitch first inning, "this one" seemed very unlikely to wander the Dodgers' way.
Even I, after my funereal post Saturday, had my own set of Washington Generals jokes at the ready in the early innings. "You don't see the Washington Generals' fans having trouble holding it together, do you?" Such a great, great line. How I savored the thousands of retweets and acknowledgments of superiority it would engender. Yet I held off, because I didn't want to have egg on my face if the Dodgers surrendered their three-run deficit as easily as they surrendered a three-run lead the previous morning.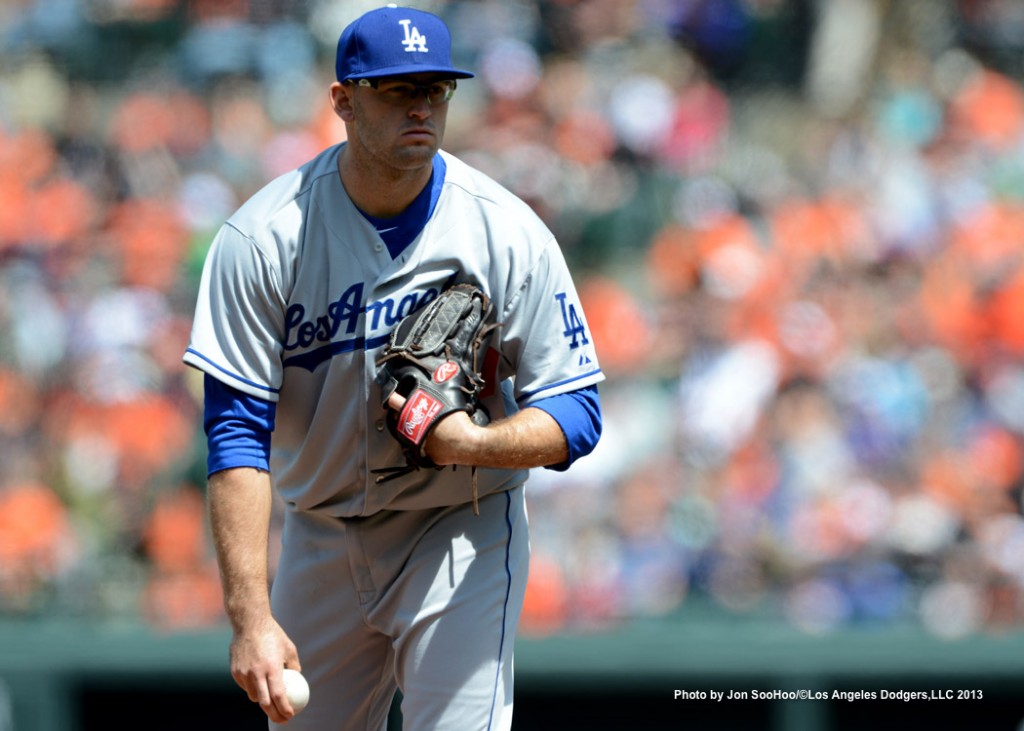 And sure enough, it happened. Baltimore's pitching fell apart in a four-run Dodger fifth, Los Angeles added insurance runs in the seventh and ninth, and Fife, J.P. Howell, Matt Guerrier, Paco Rodriguez, Kenley Jansen and Brandon League combined to shut out the Orioles over the final six innings. Just like that, the zephyr (to use a Vin Scully favorite) was every so gently at our backs, and the Dodgers had won.
We might not have needed it, but if only for a day, it sure was a relief.
Special praise is due to Mark Ellis, who drove in the Dodgers' first three runs with a sacrifice fly and a two-run single, and also made a superb defensive play ranging far to his right with the tying run at the plate in the bottom of the eighth. For a No. 2 hitter, Ellis has a disappointing two walks all season, but he is batting .311, including .435 (10 for 23) with runners on base, and playing his usual steady defense.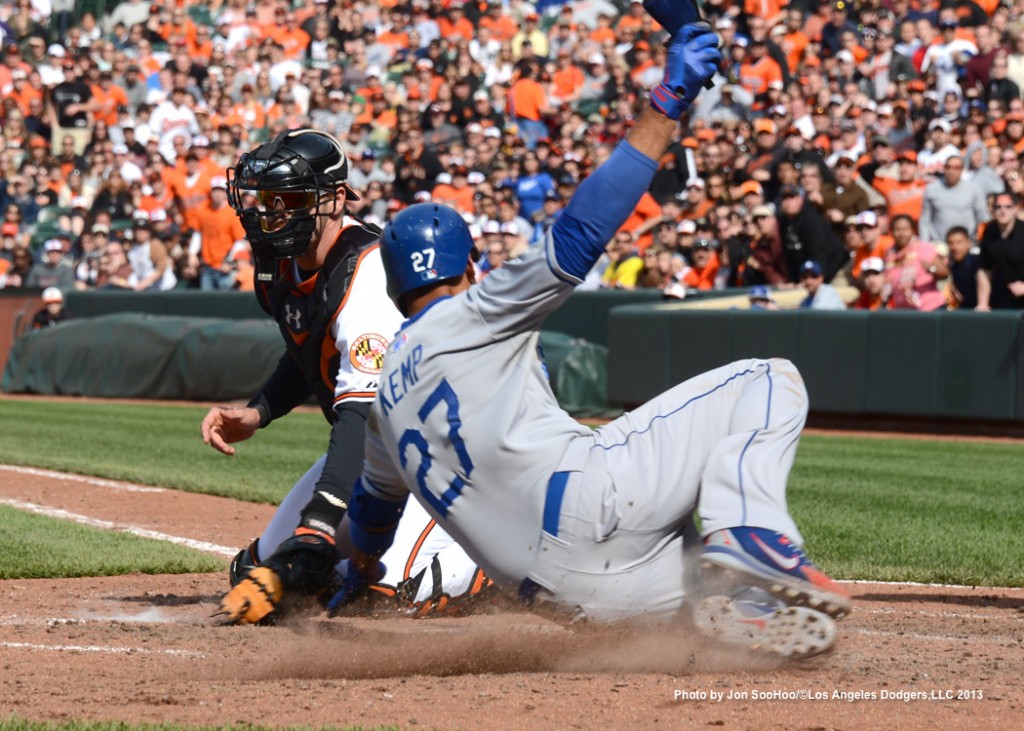 Matt Kemp struck out with the bases loaded and two out in the third, but followed that with hits in three consecutive at-bats, showing a ton of seventh-inning hustle in stealing second and then scoring on an A.J. Ellis single, capped by a nifty slide at home. Though still homerless, Kemp went 8 for 22 (.364) with a walk this past week.
Every little bit helps.