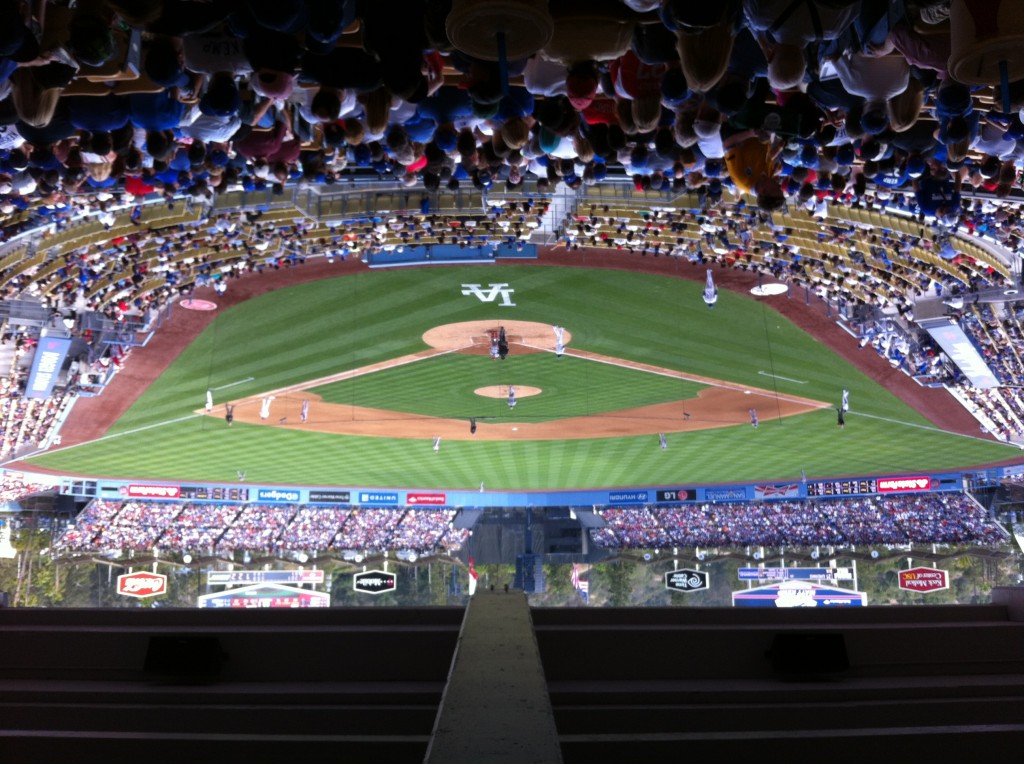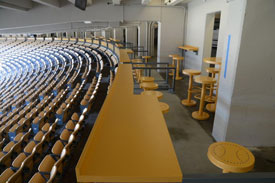 It was with some trepidation that I accepted one of the invitations the Dodgers offered to bloggers to watch a game last month with my family in the new Loge Party Boxes at Dodger Stadium.
The boxes, which seat anywhere from six to 10 ticketholders, consist of a sectioned-off area with stool seating, and I was worried that the comfort level for the young and old among us would undermine our chances of enjoying the seats. In addition, the room the kids had to run around in the boxes threatened the ability for my wife and I to relax and take in the game.
What, me worry? Yes, me worry.
As it turned out, our fears were unfounded, and we had a nice time and can recommend the seats as an option for families and friends who want something a little special without springing for the extravagance of a Club level luxury suite. Yeah, the kids did climb around a bit, but all in all, they seemed more comfortable than normal.
My understanding is that the Loge party boxes cost roughly $20 per seat more than a regular Loge seat in the same area, though i was told that the pricing system might still be in flux. For that extra $120-$200, depending on the size of your box, you get leg room, concierge service, tables for food and coats, and the ability to mingle with your guests freely, instead of craning or leaning for every conversation. You also have mounted TV sets above you that allow you to see instant replays (and compensate for the slightly blocked 12-o'clock view, as seen up top).
If your top priority is simply to watch the game, you can get more bang for your buck. But if your goal is to hang with family or friends, without disappearing from the game the way a luxury suite often encourages you to do, the Loge party box is a worthy option.