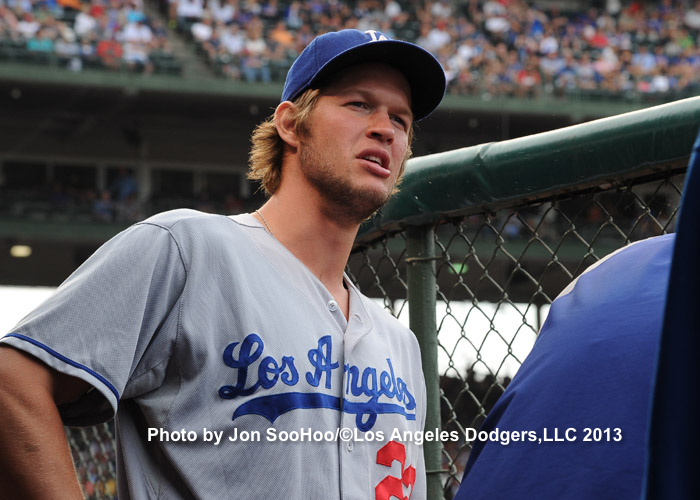 On April 16, 2011, the St. Louis Cardinals led 2-1 against Clayton Kershaw and the Dodgers heading into the fifth inning, then broke the game open with a two-out, three-run home run.
Kershaw, who had been dodging baserunners the entire outing — 11 in 4 2/3 innings — and had reached the 111-pitch mark, was pulled from the game.
He hasn't been knocked out of a game before the five-inning mark since.
In 85 starts since that day, Kershaw has thrown fewer than five innings only one time, and that was his 2012 Opening Day outing at San Diego, when he pitched three shutout innings before leaving because of the flu ("Kershaw Hurls. Dodgers to victory").
In fact, the reigning National League Pitcher of the Month has thrown at least six innings in 75 of those 85 starts, including his past 18 in a row. He has gone at least seven innings in 16 of those past 18.
And during that 85-game run? A 2.23 ERA with 609 strikeouts in 605 innings.
Kershaw, as you might have heard by now, is within range of the lowest ERA for a season by a Dodger pitcher since Sandy Koufax, which would be the lowest in Los Angeles Dodger history. What might be lost in that discussion is that because of the different eras, Kershaw is on pace for the best adjusted ERA in Dodger history, dating back to 1901.
He is 25 years old. I hope you are appreciating what you are seeing.
Dodgers at Cardinals, 5:15 p.m.
Kershaw CLXXIII: Kershawd Couple