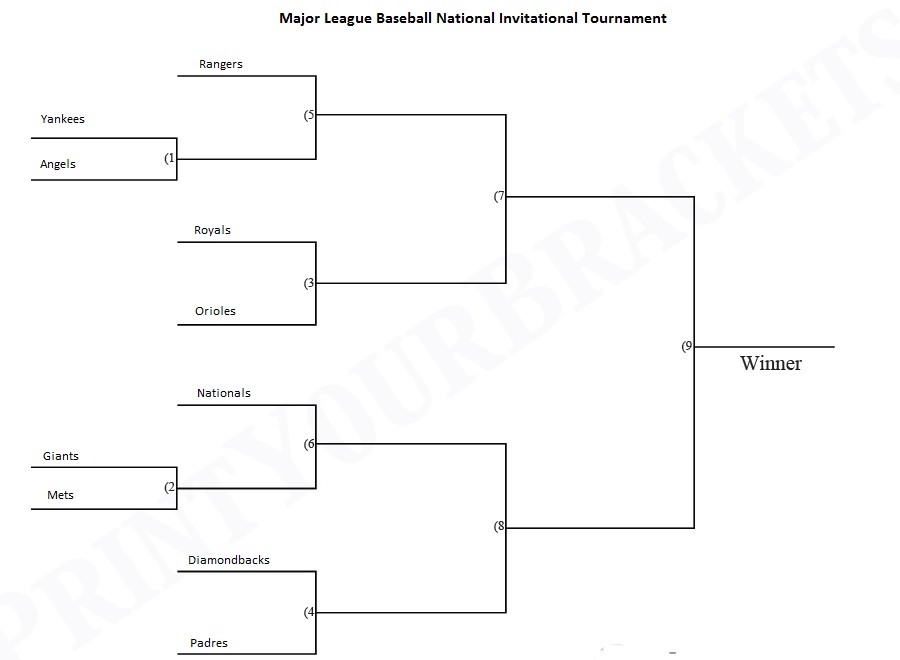 Though we're all excited about the Dodgers in the playoffs, don't forget that Major League Baseball has another thrilling postseason tournament coming fast toward us (in my imagination).
Barring any changes over the final three days of the regular season, the top seeds for the MLB National Invitational Tournament will be the Texas Rangers in the American League and the Washington Nationals in the National League. But before those best-of-11, neutral-site series begin, we have two cross-country play-in showdowns shaping up between the New York Yankees and the Los Angeles Angels in the AL and the San Francisco Giants and the New York Mets in the NL.(The play-ins, of course, are one inning each, taking place in Rio de Janeiro, Brazil no more than 18 hours after the regular season ends and televised by the FXXXXX network.)
So print your brackets and make your picks!
Coming soon: the MLB Invitational, where the Houston Astros and Miami Marlins eye their one shining moment.