People will talk about Matt Kemp's hurdles in 2014 coming back from multiple injuries, but Kemp would be the first to put those hurdles in perspective.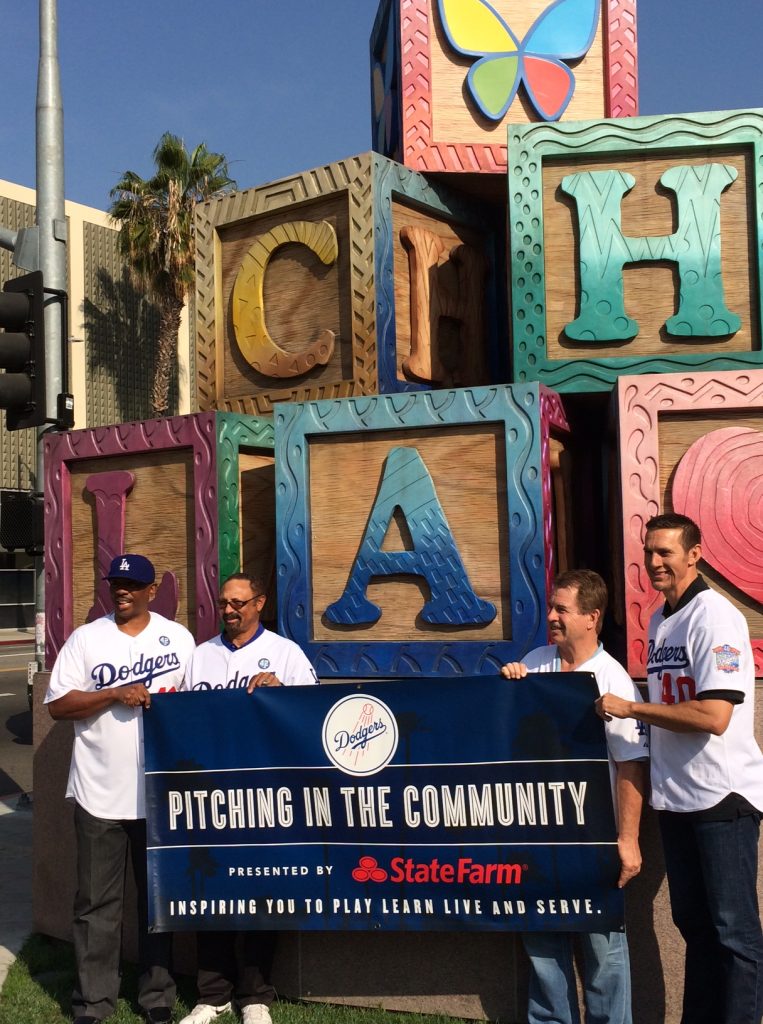 A surprise visitor today at Children's Hospital Los Angeles, joining Dodger alumni Ron Cey, Ken Landreaux, Matt Luke and Dennis Powell on the first day of the Dodgers Pitching in the Community Caravan (presented by State Farm), Kemp was eager to spread good cheer but had to take some deep breaths on the way.
"It's definitely difficult," Kemp said. "Kids honestly don't deserve to go through this. They didn't ask for this. Me growing up, I had a normal childhood, I was healthy … but some of the things these kids have been through, I wouldn't know how to react or how to handle these situations. So yeah, it's tough to come here, seeing some of these kids with their childhood taken away.
"There's a little bit of a backstory to it. I had a little brother, growing up — he was sick, he was always in the hospital and he later passed. Just coming to the hospital for me is pretty tough. The smell of a hospital reminds me of my little brother. Coming to see some of these kids, hooked up to these machines, it just takes me back. It's definitely tough just to come here and see some of this stuff. But it's what I guess I was born to do, and it's nice to do and puts everything in perspective."
Told that was a big responsibility, Kemp agreed but believed he could make a difference, saying that "if it's me just saying 'hello' to a kid, giving a kid a Dodger hat or something that makes their day, that makes them eat" when they might otherwise feel too weak to do so, he was game.
As for himself, Kemp hasn't completed his recovery from every injury that set him back in 2013 — namely the ankle — but feels he is right on track.
"I feel great. Just got done working out not too long ago. I'm pretty pumped up for the upcoming season and what's going on, and hopefully be injury-free this whole year and have a great season.
"I'm not rushing it back, but I'm definitely going to come back 110 percent and try to be the best centerfielder I can be."