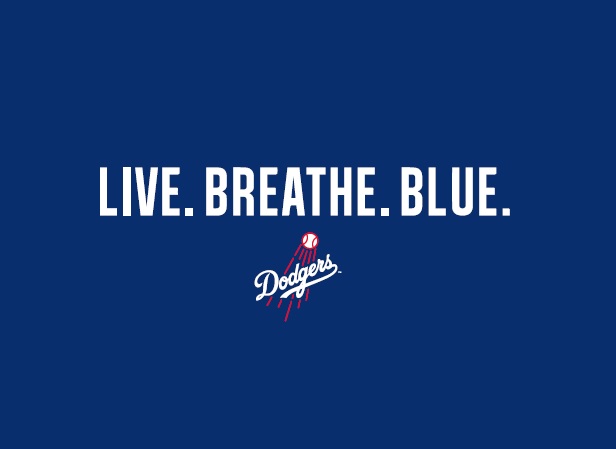 By Jon Weisman
Last year, the Dodgers offered "A Whole New Blue." This year, the franchise is moving forward — to "Live. Breathe. Blue."
That's the advertising, marketing and digital campaign that will be incorporated across Los Angeles in 2014.
"Our new tagline encapsulates how each of our fans feel about the Dodgers organization," Dodger executive vice president and chief marketing officer Lon Rosen said. "We feel it is a natural evolution of last year's slogan, 'A Whole New Blue. "The Dodgers have given and will continue to give our fans reasons to believe in the team during the 2014 season."
"Live. Breathe. Blue." was created in partnership with Walton Isaacson, the club's advertising agency.