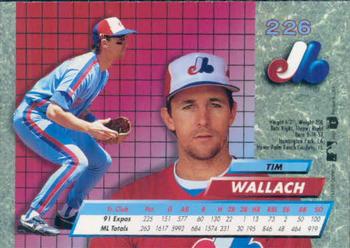 By Jon Weisman
Dodger bench coach Tim Wallach will be inducted into the Canadian Baseball Hall of Fame on June 21 in St. Marys, Ontario.
"I'm both surprised and honored to be selected to the Canadian Baseball Hall of Fame," said Wallach. "What a great thrill to be going in with such integral parts of the Montreal Expos for such a long time, and to join many of my old teammates and manager, along with so many people that meant so much to Canadian baseball. This is a great honor for my family and myself."
Fellow inductees Montreal Expos broadcaster David Van Horne and general manager Murray Cook, along with former Team Canada manager and Toronto Blue Jays scout Jim Ridley.
Wallach had a .317 on-base percentage and .418 slugging percentage with 204 homers and three Gold Gloves in 1,767 games for the Expos. He later played 388 games for the Dodgers with similar averages (.312/.419).  He is also a member of the Cal State Fullerton Titan Athletics Hall of Fame and the College Baseball Hall of Fame.