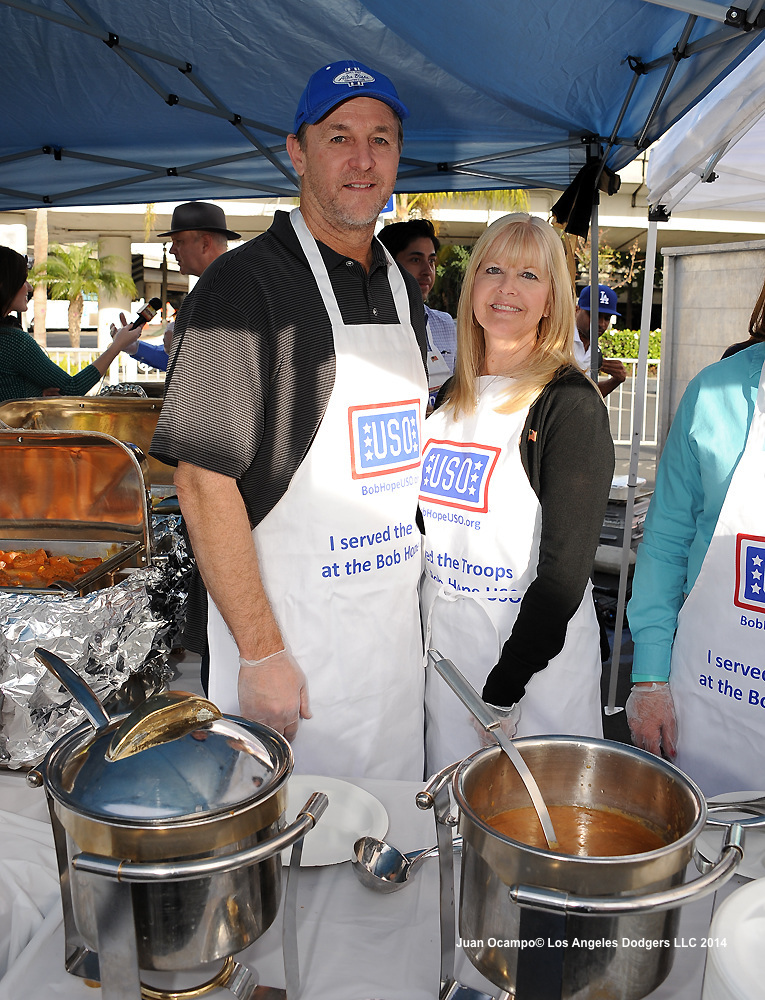 By Jon Weisman
Dodgers Pride Night at Staples Center, hosted by our friends at the Los Angeles Kings, took place Tuesday. Click this link to visit a Juan Ocampo photo gallery from the evening, and click here for video.
Also on Tuesday, Tommy Lasorda, Ned Colletti and Tim and Lori Wallach helped serve Thanksgiving meals to approximately 300 service members at the 9th annual Thanksgiving Dinner for the Troops at the Bob Hope USO, located at Los Angeles International Airport. The event was part of the Dodgers' 2014 Season of Giving.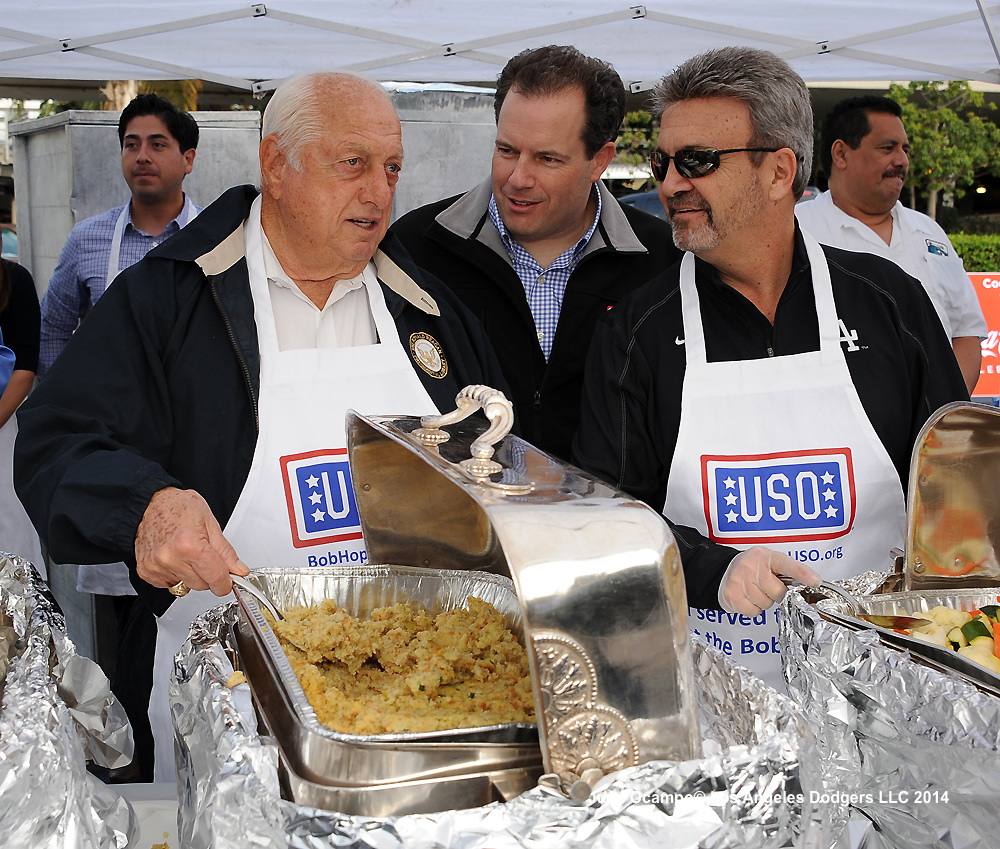 And on his last off day before returning home from the Japan All-Star Series, Drew Butera joined Jeff Beliveau of the Rays in visiting a children's hospital. David Venn has more at MLB.com.
[mlbvideo id="36943971″ width="550″ height="308″ /]