By Jon Weisman
Never underestimate the reach of Vin Scully.
When I spoke with Orel Hershiser the night of the Dodger Town Hall for an upcoming magazine piece, the new SportsNet LA analyst gave me an anecdote that caught me off guard (and I thought would be best to share online).
I was wondering how much Hershiser had gotten to hear of Scully, given that his playing days wouldn't have offered much opportunity …
"Other than those transistor radios when you step back and you hear, 'Hershiser winds,' and you hear everybody's radio," Hershiser said. "That was amazing to be on the mound and hear his voice. Oh yeah, you could lock in and know on a day game, if they had the radios on, you could actually be doing something and hearing him announce you doing it. It was unbelievable. It was so much fun. You had to block it out, but I did hear it once in a while."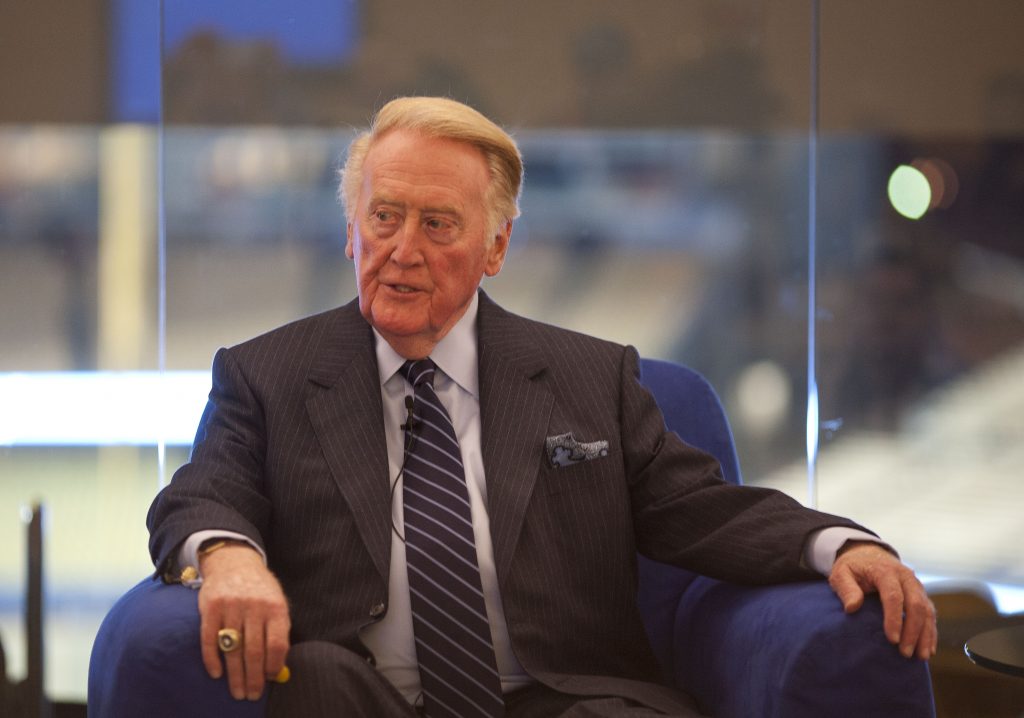 Hershiser also had an interesting take on how he would approach the broadcast, given that by his own admission, he had a rooting interest in the Dodgers.
"I think I'll feel the same way as the fans do," he said. "I'll feel the same way as Ned Colletti and Stan Kasten do in the front office when they put the team together. I'll feel the same way as when Don Mattingly puts somebody up to pinch-hit to get a bunt down, and he doesn't get it down. You're killing yourself inside, but you figuring out a way. How do I impart knowledge? How do I vent my frustration so they can do better next time? How do I not kill this guy, though? And then when do they well, how do I keep them on a roll. Do you get in their way and compliment them when you're around them, or do you just leave them alone?"
The 1988 Cy Young winner, famed for his endurance that season, realizes he faces a different kind of marathon with the hefty schedule of daily broadcasts.
"I think it's going to be a challenge," he said. "You have to know how to pace yourself. … I'll be reminding myself – you've got a lot of time for a lot of material."