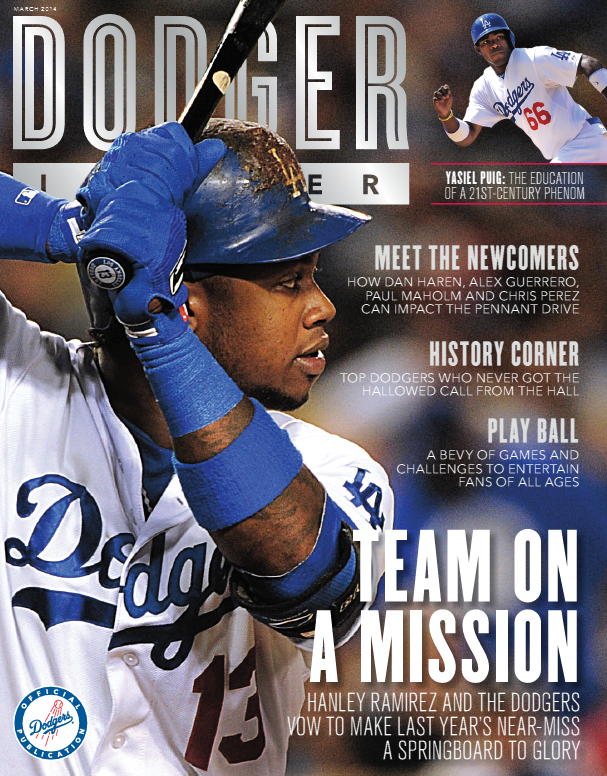 By Jon Weisman
I'm pleased to introduce Dodger Insider magazine, the in-depth companion to the Dodger Insider blog.
The first of eight monthly editions in 2014 is on sale now. You can purchase a digital download of a single issue, or subscribe either to the digital (with embedded video links) or print editions.
The print subscription comes with a free 2014 Dodger yearbook which — trust me — you are going to want.
Print editions are also on sale at Camelback Ranch and Dodger Stadium.
As a teaser, we're presenting "Team on a Mission," this month's cover story, online for free. So check that out, but understand that there's much, much more content in the magazine itself — including great features, news stories, historical pieces, photos and games. The March preseason issue is 72 pages, with next month's April issue coming in at well over 100.
Get your copy of Dodger Insider today!
Update: Print subscriptions will be available for online order next week, but to order a print subscription by phone today, call (877) BLUE-062.