[mlbvideo id="31459729″ width="550″ height="308″ /]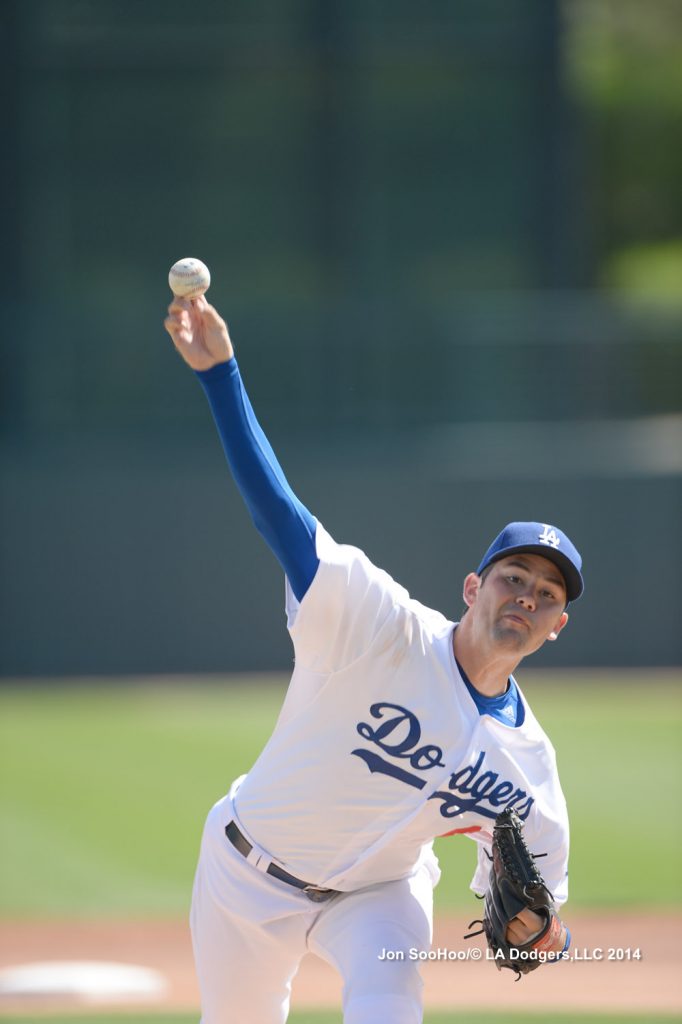 By Jon Weisman
It wasn't as loud as Hanley Ramirez's mammoth home run to dead center, accounting for the Dodgers' only runs in a 2-1 victory over Texas today, but Zach Lee made a nice first impression in his Spring Training starting debut.
Lee allowed two hits in two shutout innings, walking none while striking out one. Bookending Lee was 2013 second-round draft pick Tom Windle, who closed out the final two shutout innings by also allowing two baserunners while striking out one.
Infield candidates Chone Figgins and Brendan Harris had the only other Dodger hits. Dee Gordon had one of five Dodger walks, stole his fifth base in five attempts this spring and made a fine defensive play diving to his right back of second base.
Jesse Sanchez of MLB.com has more on Lee:
Despite the sore lat, Lee said he's enjoying his first big league camp. He has been spending as much time as he can with Zack Greinke and Josh Beckett.

"I think I'm somewhat like [Greinke], although I don't think I take it to the extent that he does," Lee said. "Growing up, and the way I looked at pitching, I was always a cerebral and analytical person. I really thought more about game-planning and what [Greg] Maddux did back in the day, where he was able to pinpoint with location rather than overpower you."
* * *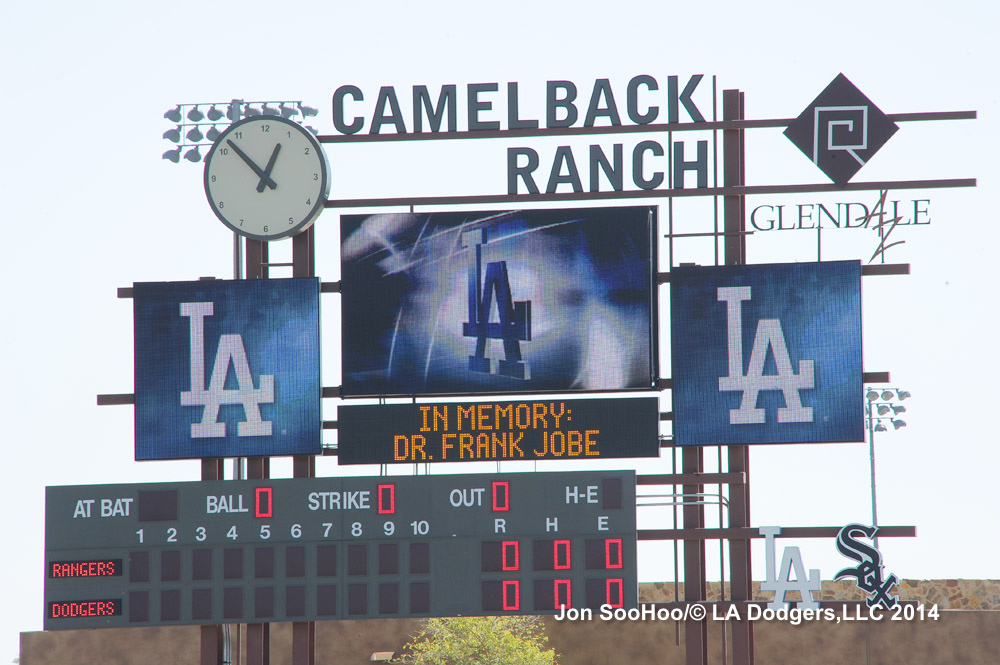 Several more fond remembrances of Dr. Frank Jobe emerged today, many of them captured by Sanchez. You also won't read anything more powerful than what Dodger director of team travel Scott Akasaki or vice president of medical services Stan Conte shared with Kevin Baxter of the Times.
Cliff Corcoran of SI.com shared the five top Tommy John surgery success stories.
* * *
Finally, don't miss today in Jon SooHoo.