[mlbvideo id="31904295″ width="550″ height="308″ /]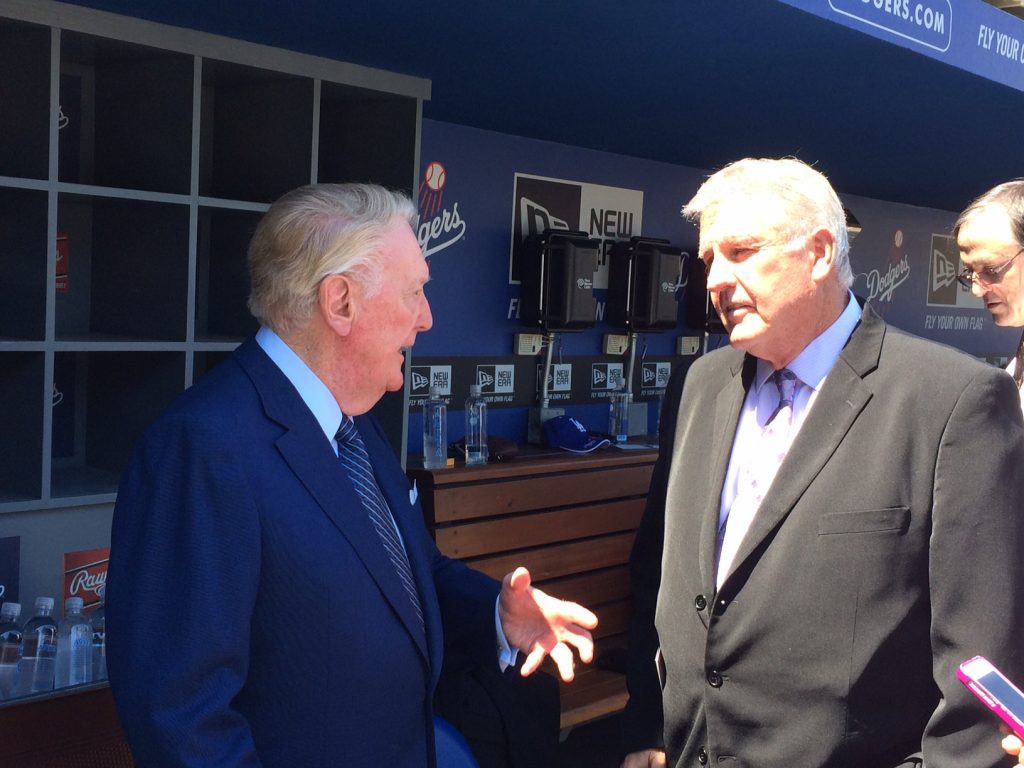 By Jon Weisman
Friends and family paid wonderful tribute to Dr. Frank Jobe today at Dodger Stadium, as Ken Gurnick recaps at MLB.com. Dr. Neal ElAttrache became choked up as he described how Jobe, who died March 6, "touched and affected us in very profound ways."
But at the risk of telling you exactly what you'd expect, there was something about Vin Scully's words that transcended. Whatever your expectations might have been, Scully topped them. Paraphrasing Albert Schweitzer, Amos Bronson Alcott, William Wordsworth and the Bible, Scully at once spoke about Jobe and about life itself.
So I requested that we be able to post the entirety of Scully's remarks online, in the video above.
"Success can be measured by what you receive from your fellow man, but the value of a man is what he gives back," Scully said. "Frank was successful, but more importantly, he was a man of substance and most certainly of value. He spent a lifetime giving back.
"The tragedy of life is what dies inside a man while he lives. But the triumph of life is to be hopeful, kindly, cheerful and keep the heart unwrinkled. Frank kept his heart unwrinkled, and for that he was triumphant. What then do we ask of life, but to serve, to love, to commune with our fellow man and with ourselves, and from the lap of earth look up into the face of God. The best portion of a good man's life is his little nameless unremembered acts of kindness and love."