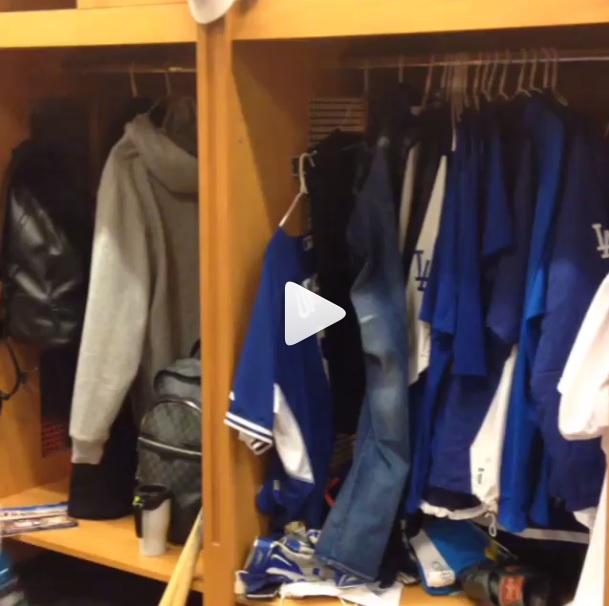 Giants vs. Dodgers, 1:05 p.m.
Chone Figgins, CF
A.J. Ellis, C
Yasiel Puig, RF
Adrian Gonzalez, 1B
Justin Turner, 3B
Mike Baxter, LF
Alex Guerrero, 2B
Miguel Rojas, SS
Clayton Kershaw, P
By Jon Weisman
It's official: Clayton Kershaw has been named the Dodgers' Opening Day starter in Australia on March 22, where he will be followed in the second game by Hyun-Jin Ryu.
"Kershaw will be the first Dodgers pitcher to make four consecutive Opening Day starts since Ramon Martinez from 1995-98," writes Ken Gurnick of MLB.com. "Don Sutton has the Los Angeles record with seven (1972-78)."
Kershaw and Ryu are scheduled to face Patrick Corbin and Trevor Cahill.
In addition, though Matt Kemp isn't expected to make the trip to Australia, Mattingly has said that the outfielder is close to making it into Spring Training action.
"We're seeing him take fly balls, getting jumps," said Mattingly (via Gurnick). "He's swinging the bat good. It won't be long before he's in a game."
A few other notes:
Kershaw today will be the first Dodger starter to bat for himself in a game this year.
Prized infield prospect Corey Seager is suiting with the big club for a Cactus League game for the first time today.
Among those scheduled to follow Kershaw on the mound today are Javy Guerra and Red Patterson, each of whom working on shutout streaks of at least four innings in Spring Training.
At this morning's L.A. Marathon, which began at Dodger Stadium, J.P. Howell's wife Heather ran to raise support and awareness to counter human trafficking. From the Dodger press notes: "Howell is affiliated with 'Run for Hope' at the marathon and is running for two shelters located in Southern California: one is a 72-hour rescue center, and the other a long-term rehabilitation and restoration program that provides for intense counseling, medical, and legal needs of victims, as well as GED and job search."