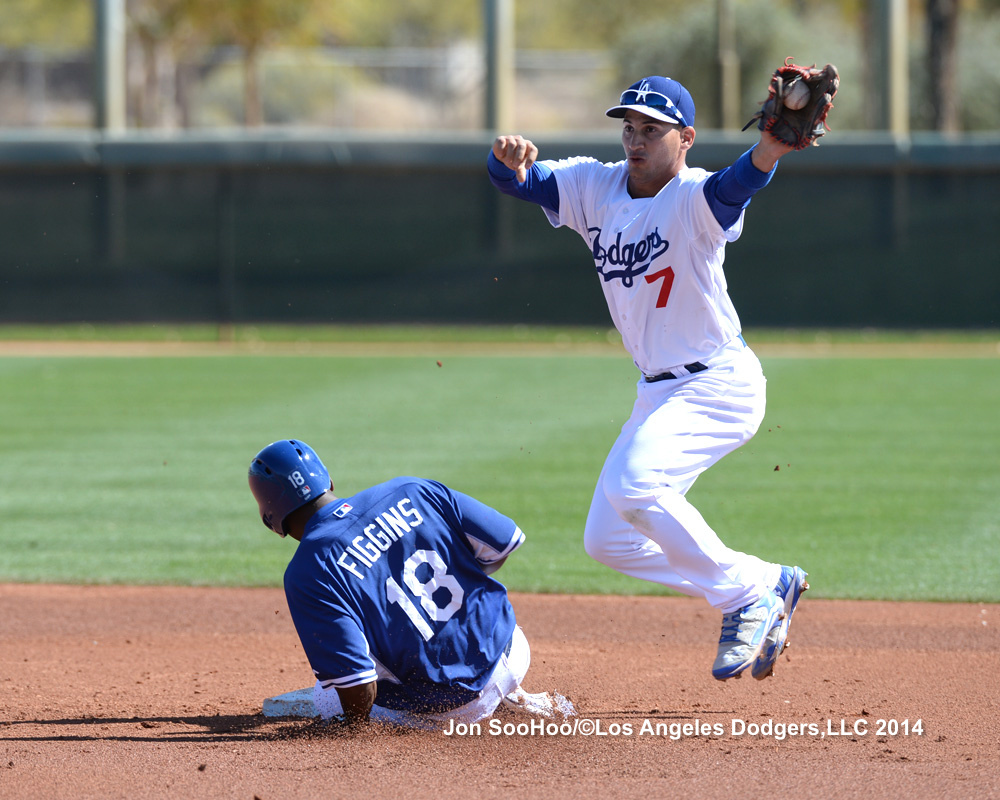 By Jon Weisman
Many worry about potential uncertainty at second base for the Dodgers, and even team officials acknowledge that it's a position that could be in flux in 2014.
It's worth remembering, however, that one position won't make or break the team.
Here's a look at the offensive production the Dodgers received at every position (excluding pitcher) relative to the National League over the past 10 years, using the Baseball-Reference.com statistic sOPS+.
An sOPS+ of 100 indicates average production at the position.
Above 100 indicates above-average offense.
Below 100 indicates below average.
(Click each chart to enlarge.)

As you can see, even in playoff years, the Dodgers have had multiple positions with below-average production compared with the rest of the NL. In 2009, their best regular season in the past 10, the Dodgers had particularly disappointing offense from first base, where James Loney (.761 OPS) didn't stack up against most of his peers.
In 2013, the Dodgers had a below-average sOPS+ at half their positions, and in 2004, they were underwater everywhere but second base (I bet you've forgotten how awesome Jose Hernandez was), third base and center field.
The numbers in the next chart indicate the Dodgers' NL rank at a given position in a given year.

In the Dodgers' five playoff appearances over the past 10 seasons, their average rank in offense at a given position has been no worse than ninth in the NL. It helps to have across-the-board strength. Nevertheless, note that the Dodgers' positional performance in 2008, when they won a weak NL West, was barely distinguishable from 2005, when they lost 91 games in an even weaker NL West.
It goes without saying that pitching and defense play enough of a role in a team's fortunes that the offense at one position shouldn't be a game changer, any more than greatness at one position will turn a losing team into a champion. (Hello, 2005 Jeff Kent.)
Obviously, the Dodgers want to be the best they can be at second base, whether it's Dee Gordon, Alex Guerrero, Chone Figgins, Justin Turner or anybody else.  For that matter, there are other positions on the Dodgers that might not be offensive powerhouses. But you always need to keep the big picture in mind.
In any case, this is all on virtual paper anyway. Here's one last chart — the primary starters for the Dodgers over the past 10 years, with the number of games each played at the position. More than a few times, you'd be hard-pressed to call anyone a regular. (Of course, we knew this already.)