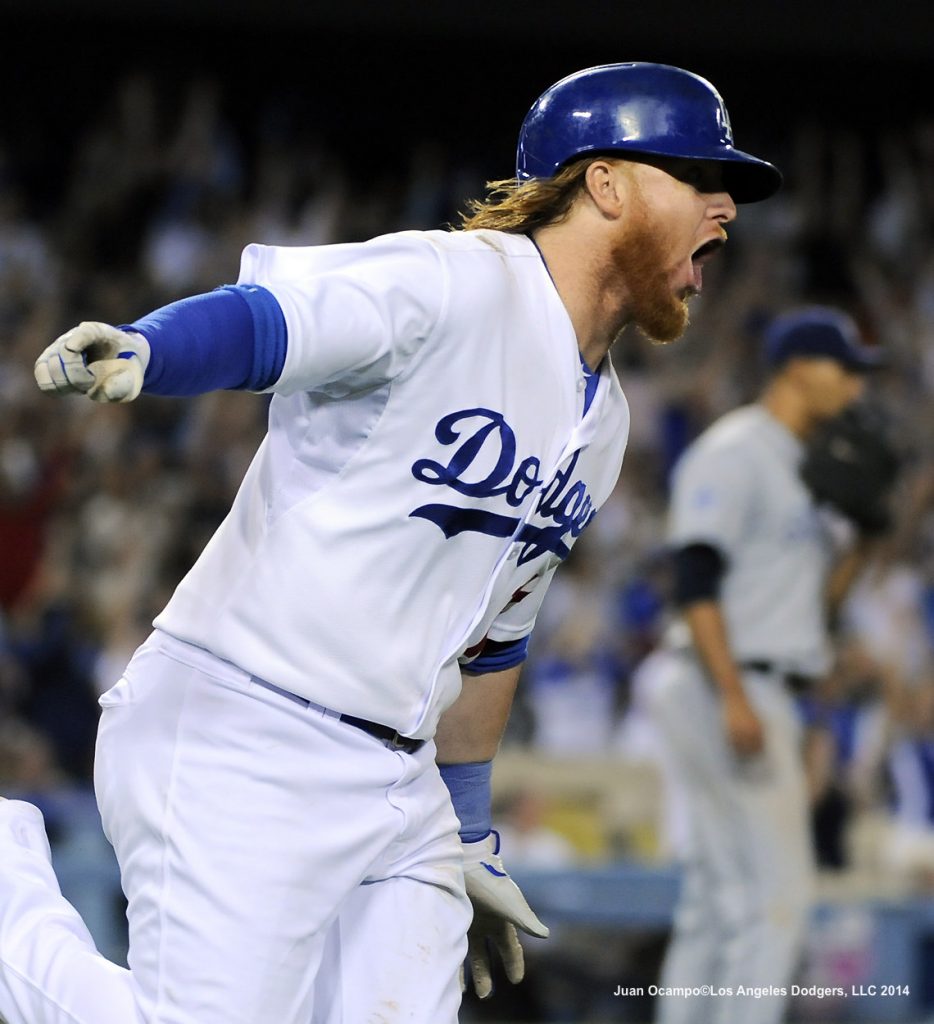 By Jon Weisman
Justin Turner is having a terrific season off the bench for the Dodgers, punctuated by his game-winning homer Thursday to beat the Padres.
He's had me wondering who the top players off the bench for the Dodgers have been in recent years, so I put together the following chart of the best Dodger reserves from the 2000s (choosing names mainly from this list):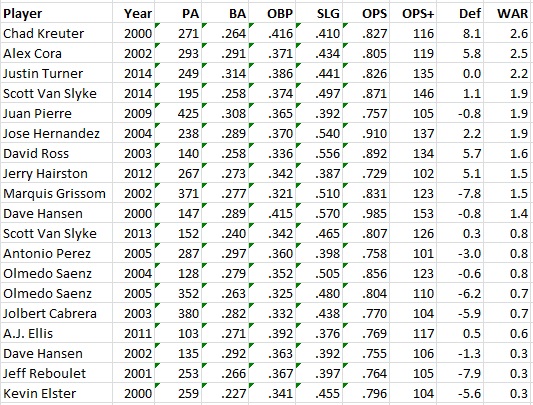 Notes: I tried to avoid considering players who were meant to be starters but held back by injuries or late-season acquisitions who immediately became full-time players. Def is a Fangraphs statistic measuring defense.
For all the above numbers, the idea of who's the best Dodger reserve of the 21st century is arguably a matter of taste.
Chad Kreuter has the highest Wins Above Replacement. Backing up Todd Hundley and forced into action for significant stretches, Kreuter had a great on-base percentage while also throwing out 19 of 40 attempted baserunners with one error.
His defense always unassailable, Alex Cora put together his finest offensive season in 2002.
With 425 plate appearances in 2009, Juan Pierre stretches the definition of bench player, but he did begin the season as the fourth outfielder before Manny Ramirez's suspension.
Jose Hernandez in 2004 and Dave Hansen in 2000 were probably the Dodgers' top pure offensive players off the bench this century before this season.
The back-to-back seasons from Olmedo Saenz in 2004-05 certainly make him a charmer.
Against that group, both Turner and Scott Van Slyke stand tall, and there's an argument to be made that if you could pick only one infielder and one outfielder off the Dodger bench from the 21st century, it would be those two.