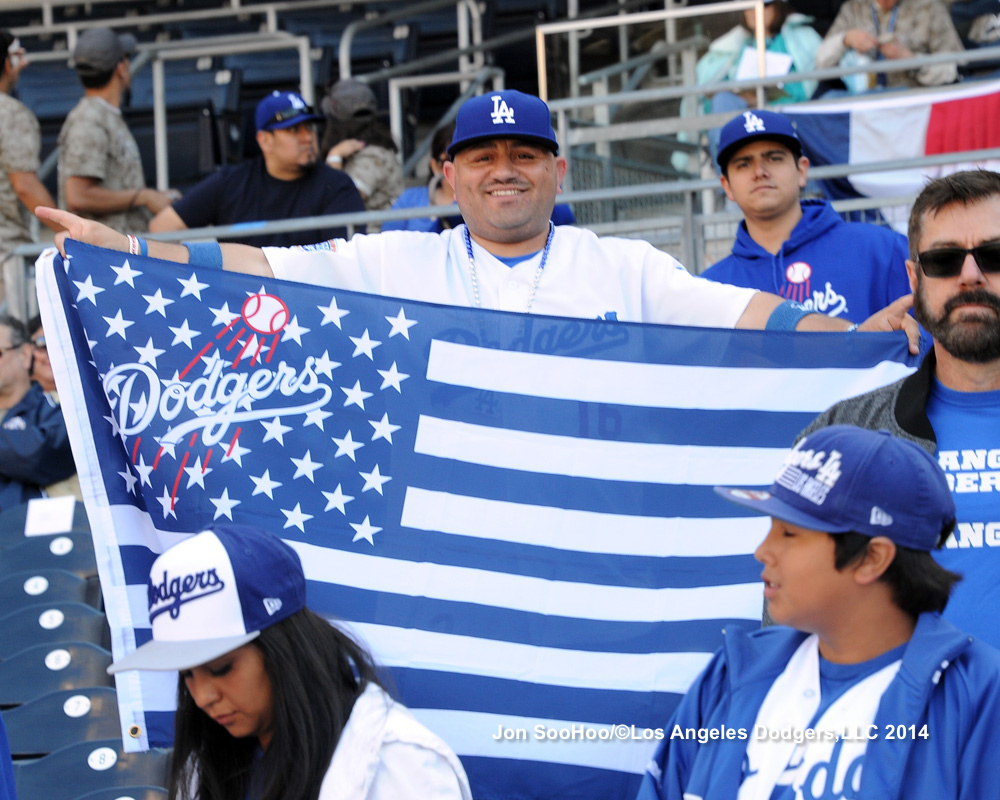 By Jon Weisman
Turnabout is fair play. Today, the other MLB teams get their turn, and we watch.
As far as the National League West goes, 1993 expansion partners Colorado and Miami (nee Florida) play at 4:05 p.m., with San Francisco at Arizona at 6:40 p.m.
Meanwhile, in the Dodgers' world …
Matt Kemp will face Josh Beckett in a simulated game today that could be key to determining when they (Kemp in particular) will be activated from the disabled list. Ken Gurnick has more at MLB.com.


Kemp has been playing regularly in Minor League games in Arizona, but the staff hasn't seen him play in more than two weeks. And he hasn't had the benefit of facing Major League pitchers.

General manager Ned Colletti, in an MLB Network Radio interview Sunday, made it clear that even if Kemp's completely healed from his surgeries, it doesn't mean he will go right into the lineup.

"Perhaps," Colletti said, when asked by Jim Duquette if Kemp would return by Friday. "It's becoming more and more a baseball decision and less and less a medical decision. Medical has all but signed off on it.

Hyun-Jin Ryu might have unveiled a new weapon in his seven shutout innings Sunday, Gurnick notes:


(A.J.) Ellis said a new grip on the curveball deeper in his hand has turned that pitch into something special, and Ryu's improvement in the second inning coincided with calling more of them.

"It doesn't have the loop of the old one; it stays on the plane with his other three (pitches)," said Ellis. "It adds deception."

More from Pedro Moura of the Register:

And, indeed, PITCHf/x data tracked on BrooksBaseball.net measured Ryu's curveball as having nearly twice as much vertical movement Sunday night as compared to his two playoff outings last October.

"It was the sharpest curveball I've seen him throw in the last year and two starts," Ellis said.

After the second inning, Ryu threw 13 curves, including nine strikes, accounting for nearly a quarter of all the pitches he threw. It was hit only twice, both for fouls.

Ryu used his curveball less than 10 percent of the time a year ago as opponents hit .307 off it, compared to .164 against his changeup and .225 off his slider.

You intuitively know this, but I feel it bears repeating or at least savoring: through three games, Dodger starting pitchers (all two of them) have a 0.48 ERA with 19 strikeouts against 15 baserunners in 18 2/3 innings. In 71 at-bats, opponents have one extra-base hit and are slugging .155.
Here are Sunday's photos from Jon SooHoo's LA Photog Blog.