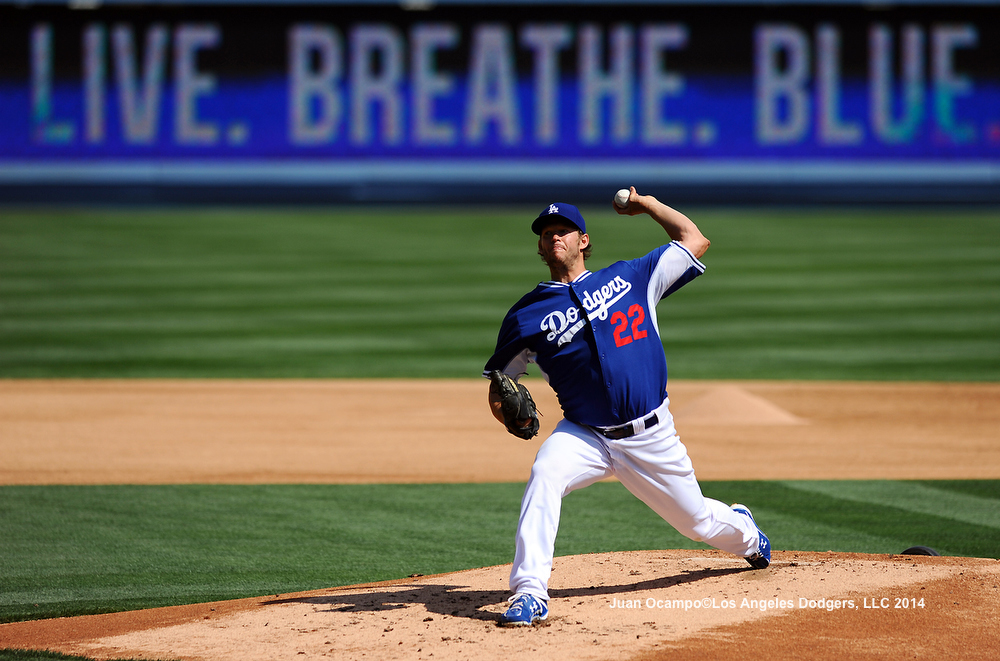 Photo: 2013 strikeout leader Clayton Kershaw throws his simulated game Sunday.
By Jon Weisman
Dodger hitters have never struck out more than 1,190 times in a season, a record set in 1996. This year, they're on pace for 1,501.
Dodger pitchers have never struck out more than 1,292 batters in a season, a record set in 2013. This year, they're on pace for 1,543. And Clayton Kershaw hasn't pitched in a game since March.
Strikeouts are on a rampage in Dodger games in 2014.  In their first 19 games last year, the Dodgers and their opponents combined for 282 strikeouts. This year, that total is 357 — a 27 percent increase.
Extrapolating from April is usually a foolish enterprise, but these numbers are so out of proportion from a team standpoint, I'm not sure the Dodgers can avoid setting season records in one of these categories, if not both.
Having already struck out 176 times this year, Los Angeles would have to drop from 9.3 strikeouts per game to 7.1 for the rest of 2014 to avoid breaking their 18-year-old record. In 2013, the Dodgers' strikeout rate for hitters actually increased from the first half (6.8 per game) to the second half (7.4 per game). For pitchers, it went up from 7.9 to 8.2.
Should we care, beyond a trivial interest? Not necessarily. Increased strikeouts hasn't been shown to cause decreased scoring. But perhaps it should cause us to redefine what it means to be a strikeout hitter or a strikeout pitcher. Seven Dodger hitters, including four outfielders, are on pace for at least 100 strikeouts this year, and the shared positions of second base and catcher are ahead of that pace as well.
Across MLB this season, the strikeout rate has increased 8.8%. As you can see from the charts below, the Dodgers and Washington Nationals are most to blame, even if they're hardly alone in producing more whiffs.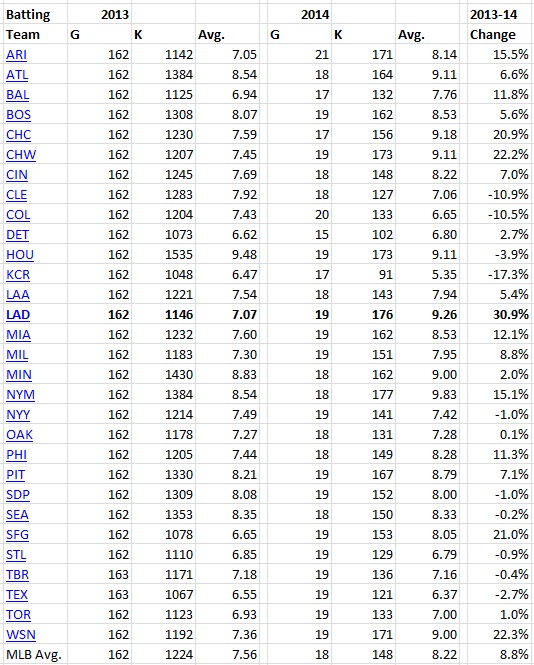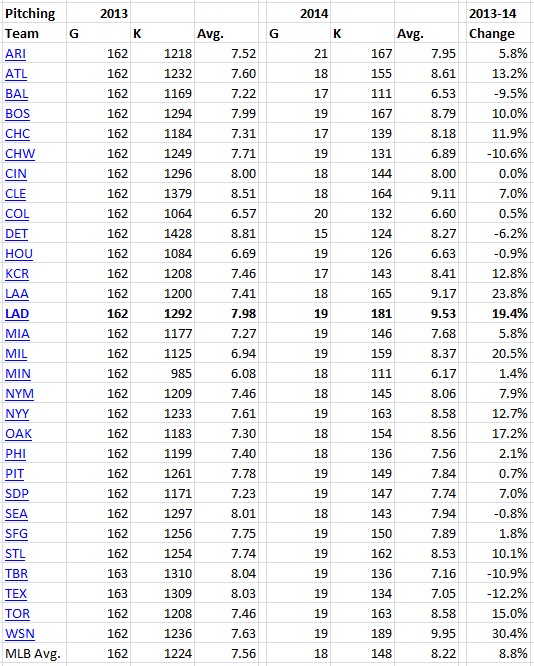 Source: Baseball-Reference.com