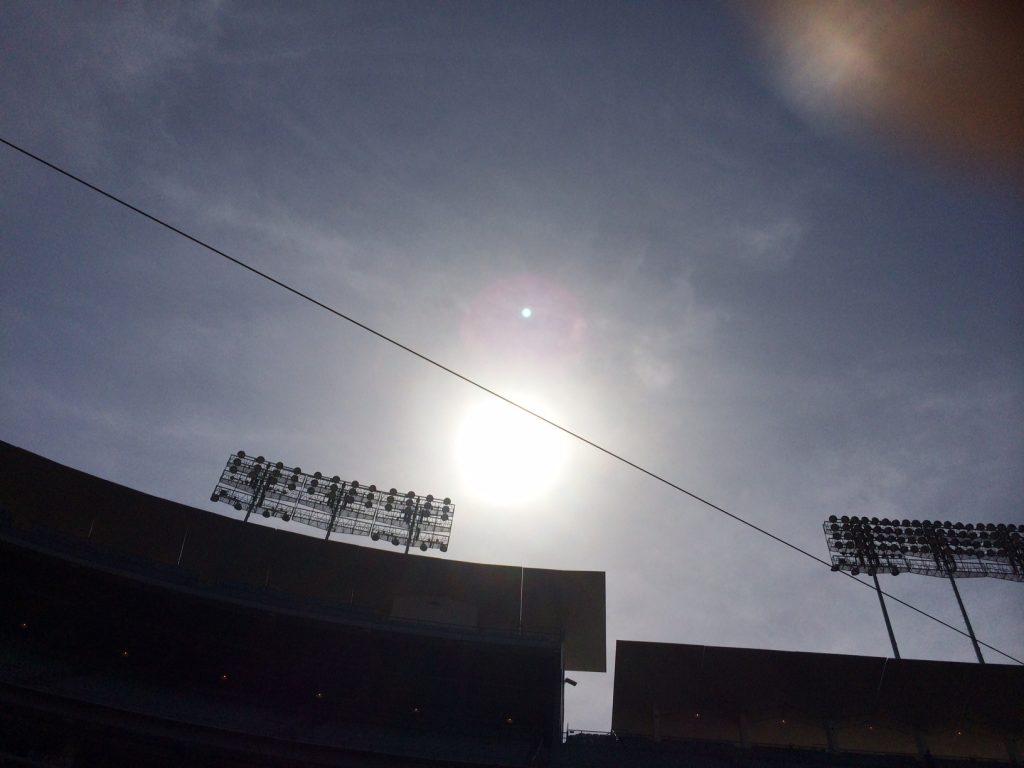 Giants at Dodgers, 7:10 p.m.
Dee Gordon, 2B
Yasiel Puig, RF
Hanley Ramirez, SS
Adrian Gonzalez, 1B
Matt Kemp, CF
Carl Crawford, LF
Juan Uribe, 3B
Drew Butera, C
Josh Beckett, P
By Jon Weisman
Having the sun out at the ballpark is so nice, it looks like Dodger Stadium has done it twice.
An early set of pregame notes today …
Yasiel Puig got a tour of the White House on Tuesday, and was "nervous" inside, writes Bill Plunkett of the Register.
Dirk Hayhurst gives us the scoop at Sports on Earth on what really happens during a visit to the mound. The timing of this is funny because I was thinking Wednesday about whether anyone has tried to measure the effectiveness of mound visits.
Former Dodger third baseman Adrian Beltre became the fifth player to hit 100 home runs for three teams, notes Lee Sinins at Gammons Daily. Beltre, whom I've long touted as a stealth Hall of Fame candidate, is tied with Graig Nettles for fourth all-time in home runs by a third baseman.