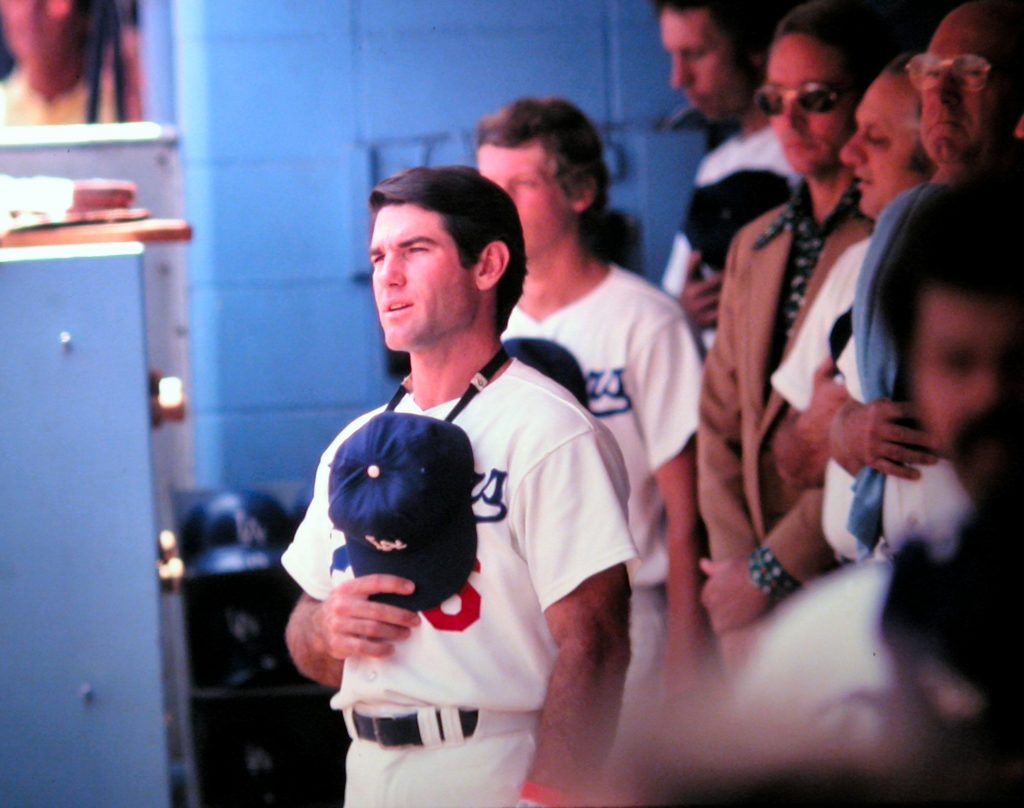 Dodgers at Reds, 4:10 p.m.
Chone Figgins, 2B
Hanley Ramirez, SS
Yasiel Puig, RF
Matt Kemp, LF
Scott Van Slyke, CF
Justin Turner, 3B
Jamie Romak, 1B
Tim Federowicz, C
Dan Haren, P
By Jon Weisman
Jamie Romak gets a surprising start at first base today at Cincinnati, as the Dodgers rest slumping Adrian Gonzalez, while keeping Scott Van Slyke in center field ahead of Andre Ethier.
Gonzalez has been such a mainstay at first base since coming over from Boston, and Van Slyke such a logical understudy, that you just don't expect to see someone like Romak there. It got me wondering about other rare cameos at first base for the Dodgers — in particular, when Steve Garvey was around.
Garvey played nearly every game at first base for the Dodgers from 1974-82, but not every inning. Here's who backed him up.
Innings by Dodger first basemen, 1974-82
Steve Garvey: 12,346 1/3 out of 12,724 1/3 (97.0 percent)
Mike Marshall: 90
Pedro Guerrero: 66
Bill Buckner: 49
Rick Monday: 44
Ed Goodson: 35
Ken McMullen: 19
Boog Powell: 15
Jay Johnstone: 13
Reggie Smith: 13
Gail Hopkins: 12
Greg Brock: 8 2/3
Vic Davalillo: 5 1/3
Gary Thomasson: 3
Tom Paciorek: 2
Joe Simpson: 2
Derrel Thomas: 1
* * *
Some trivia from Sunday's game: