[mlbvideo id="31120059″ width="550″ height="308″ /]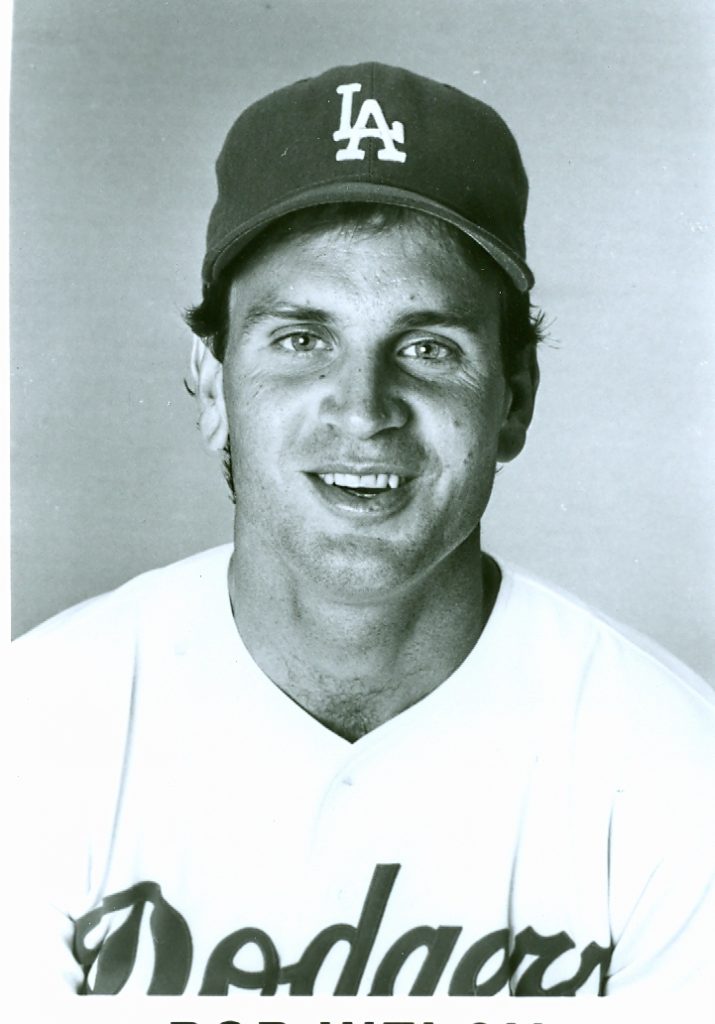 By Jon Weisman
Bob Welch was much more than a single strikeout of Reggie Jackson.
He pitched three one-hitters; I was at one of them, a 15-year-old trying to explain to the people he was with why the game was special. He pitched a shutout against the Reds in 1983 and homered off Mario Soto for the only run of the game. He had a 3.14 career ERA with the Dodgers, then moved on to Oakland and had a Cy Young Award-winning season when he won 27 games. After retiring, he became the pitching coach for the 2001 Arizona Diamondbacks, who won the World Series.
He was also someone who shared his personal life and battle with addiction in the book, "Five O'Clock Comes Early," and as recently as this year, he was sharing difficult details of his life so that it might be of help to others.
It was hard not to be a fan of Welch, long after he faced down Jackson from 60 feet, six inches away.
Nevertheless, that strikeout looms so large in the legacy of Welch, who has passed away at the age of 57. Before Jose Lima, before Orel Hershiser, before Jerry Reuss, before anyone, it might be the singular postseason pitching moment in my lifetime of following the Dodgers.
Here's my chapter on that event, from 100 Things Dodgers …
Down Goes Jackson

Perhaps even more than the pitch, people remember the reaction: Reggie Jackson untwisting himself from a swing that almost corkscrewed him into the ground. He grabbed his bat high on the barrel and violently thundered a furious curse.

David slew Goliath. Jack brought down the Giant. Bob Welch — all 21 babyfaced years of him — struck out the Bronx Bomber on a 3-2 pitch in the ninth inning to save Game 2 of the 1978 World Series and bring on a deafening roar at Dodger Stadium.

The day the Series opened, rumors were spreading that fireballing Dodgers rookie Welch had an arm problem. Nonsense, insisted Tommy Lasorda. "Bob had a soreness in his side, down along his rib cage," he told Scott Ostler of the Los Angeles Times. "Our trainer said he's fine."

Apparently. Clinging to a 4-3 lead in the top of the ninth, the Dodgers sent out Terry Forster for his third inning of work. Yankees hero Bucky Dent opened the inning with a single to left field and moved to second on a groundout. A walk to Paul Blair put the go-ahead run on base, signaling that Forster had passed his expiration date.

Lasorda's do-or-die replacement had 24 career appearances, 11 in relief. The two batters he needed to get out, Thurman Munson and Jackson, had 465 career home runs between them, three of which were hit by Jackson in the last game of the previous year's World Series. Dodgers fans at the stadium and across the country waited for the roof to cave in.

Welch fed a strike in against Munson, who hit a sinking drive to right field that Reggie Smith caught at his knees.

It was Jackson time. This wasn't just any slugger. This was the enemy personified, a man, though well-liked in his later years, considered perhaps the most egotistical, vilified ballplayer in the game.

Welch began by inducing Jackson to overswing and miss. With Drysdale-like flair, he then sent in a high, tight fastball that sent Jackson spinning in the dirt.

Jackson later told Earl Gustkey of the Times that he was expecting Welch to mix in some of his good offspeed pitches, but instead came three fastballs, each of which were fouled off. Then there was a fastball high and outside to even the count at 2-2.

After another foul ball, another high and outside fastball brought a full count. The runners would be moving. Short of another foul, this would be it.

As everyone sucked in their breath, in came the heat. Amped up, Jackson swung for the fences — not the Dodger Stadium fences, but the fences all the way back in New York.

Only after Jackson missed the ball and nearly wrapped the bat around himself like a golf club, only through Jackson's rage, could Dodgers fans begin to comprehend what happened.

Jackson carried his fury into the dugout and clubhouse with him, pushing first a fan on his way to the dugout and then Yankees manager Bob Lemon once inside.

The only thing that could have made the event better for Dodgers fans would have been for them to have had longer to enjoy it. The Dodgers didn't win the World Series that year; they didn't win another game. Welch himself was the losing pitcher in Game 4, allowing a two-out, 10th-inning run in his third inning of work, and gave up a homer to Jackson in Game 6. But for a moment, the Dodgers and their fans enjoyed one of the most triumphant and exhilarating victories over the Yankees ever imaginable.