By Jon Weisman
By May 1965, the Dodgers had already survived one major injury scare with Sandy Koufax, who came back to pitch 29 innings in the first month of the season with a 2.17 ERA and 29 strikeouts.
With outfielder Tommy Davis, they would not be nearly so fortunate.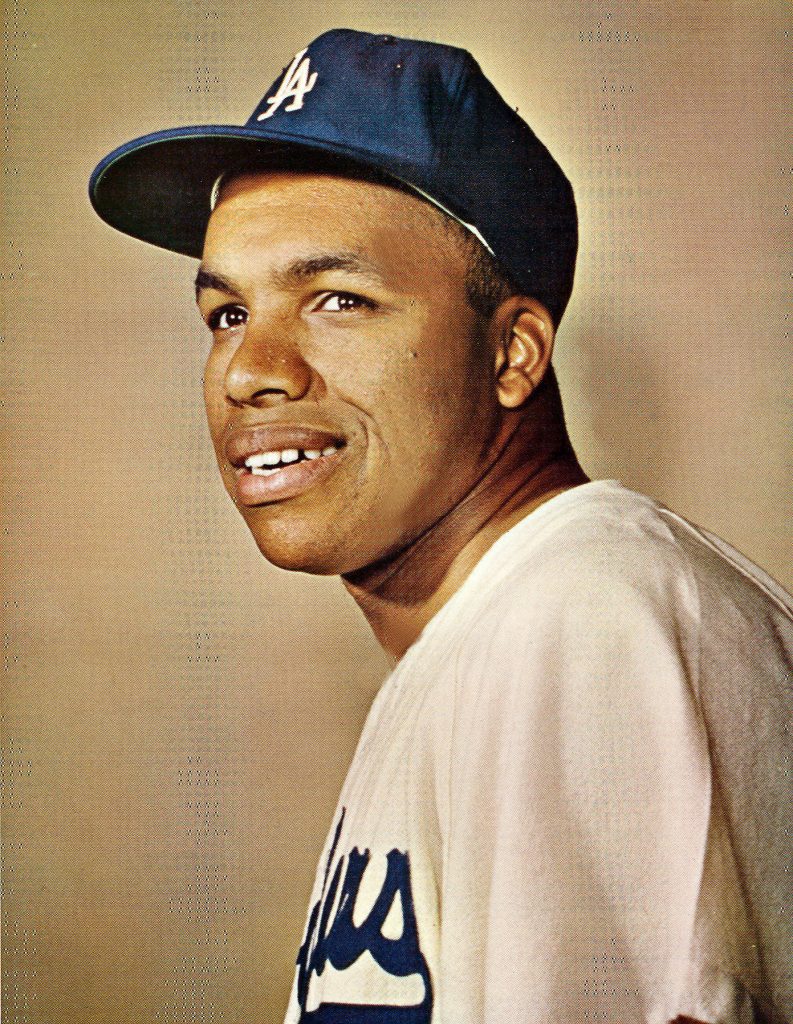 Davis, who had 574 hits and a 132 OPS+ over the previous three seasons, started slowly in '65 — 9 for 49 with one double and two walks through April 28 — but he had begun to come out of it by going 6 for 10 with a triple and a steal in his next three games.
Then came May 1. May Day.
Wrote Frank Finch in the Times:
The Dodgers beat the Giants for the third straight time Saturday night, 4-2, but they may have lost the pennant.

Cleanup hitter Tommy Davis, major league batting champion in 1962-63, broke and dislocated his right ankle on an ill-fated slide into second base in the fourth inning.

Dr. Robert Kerlan said the big bopper will be out of action for at least three months and, possibly, the rest of the season.

Tommy, who'd made six safeties in his last nine trips, beat out an infield hit and on Ron Fairly's bouncer to Orlando Cepeda he took off for second base.

Davis hit the ground prematurely, his spikes caught in the dirt, and he never reached the bag. … Trainer Wayne Anderson sprinted over to take care of Tommy.

"When I got there, the bone was sticking out at a right angle, and I popped it back into place," said Andy.

Carted off the field on a stretcher, the 26-year-old slugger said ruefully, "I don't know what happened. I thought there was going to be a play on me and I came in with a new kind of slide. When I looked down, I thought my ankle was in rightfield."
Three days later, the Dodgers brought up Lou Johnson from Spokane. Johnson was 30 but hadn't been in the Majors since 1962 and in his entire big-league career had played only 96 games with 47 hits.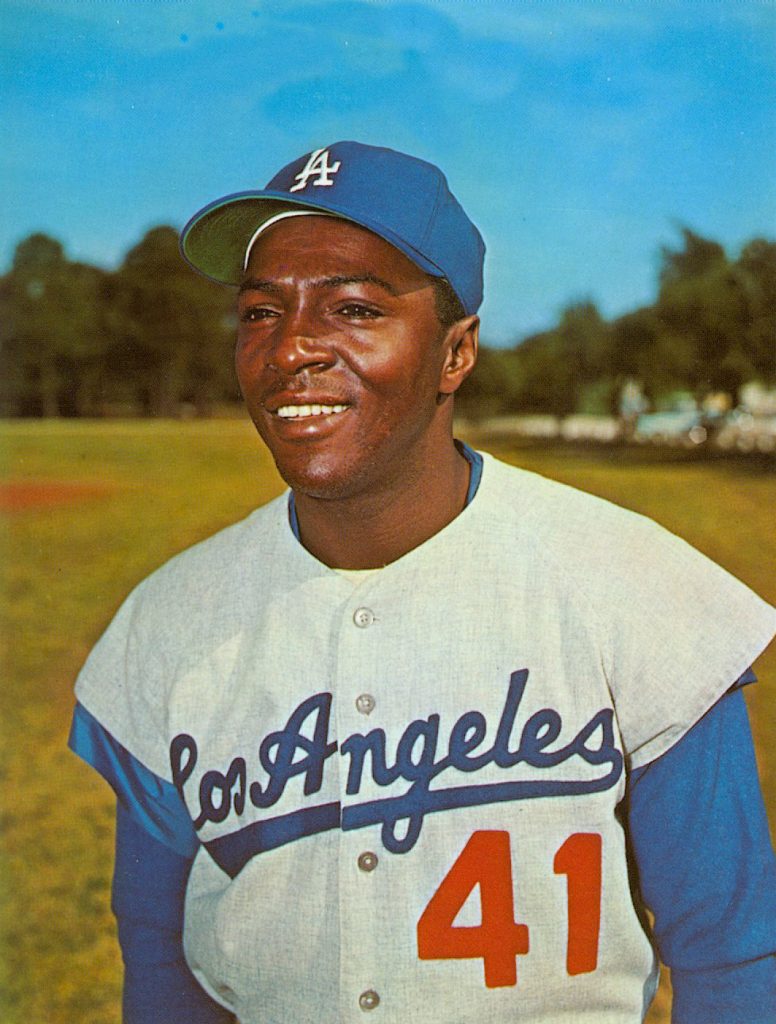 "I thought Peter O'Malley was kidding when he telephoned me Monday and told me I'd been purchased by the Dodgers," Johnson told the Times.
Said Pete Reiser, who began the season as Spokane's manager: "Lou's a good hitter and outfielder, but you've got to play him day in and day out."
In fact, Johnson came off the bench in five games before making his first Dodger start on May 10, singling and scoring the winning run in the 10th inning of a 3-2 victory over Houston. By May 19, when he went 4 for 6 with two doubles and a game-tying eighth-inning single in what would be a 14-inning Dodger victory over the Astros, "Sweet Lou" was a fixture in the Dodger lineup — and of course, a future World Series hero.
Coincidentally, the Dodgers moved into a tie for first place in the National League the day Johnson arrived, took over sole possession the night of his first game and didn't give up the lead for more than two months.