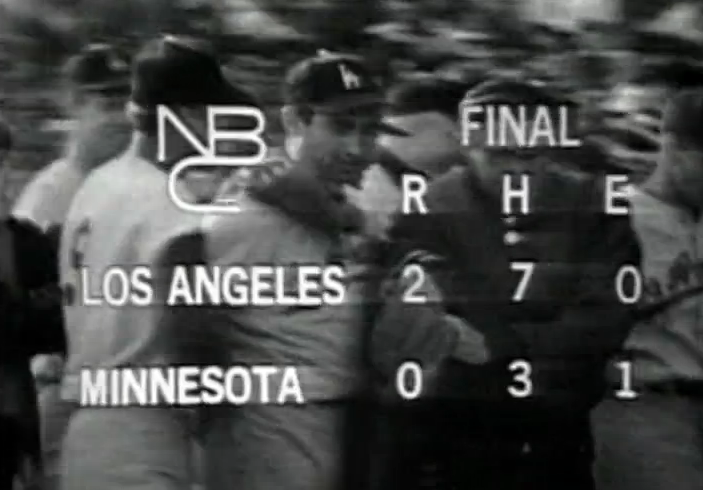 By Jon Weisman
Koufax. Johnson. Championship.
This is the last tale from "Remembering '65," and the one you know the best.
Fifty years ago today, working on two days' rest in Minnesota, backed by Sweet Lou Johnson's fourth-inning home run, Sandy Koufax pitched a 2-0 shutout over the Twins to give the Dodgers the 1965 World Series title, their fourth in the past 11 seasons.
"Alston Leans to Left and Koufax Proves He's Right," read the headline in the Times, regarding Dodger manager Walter Alston's decision to start Koufax over Don Drysdale. But that result was anything but a given as the game unfolded.