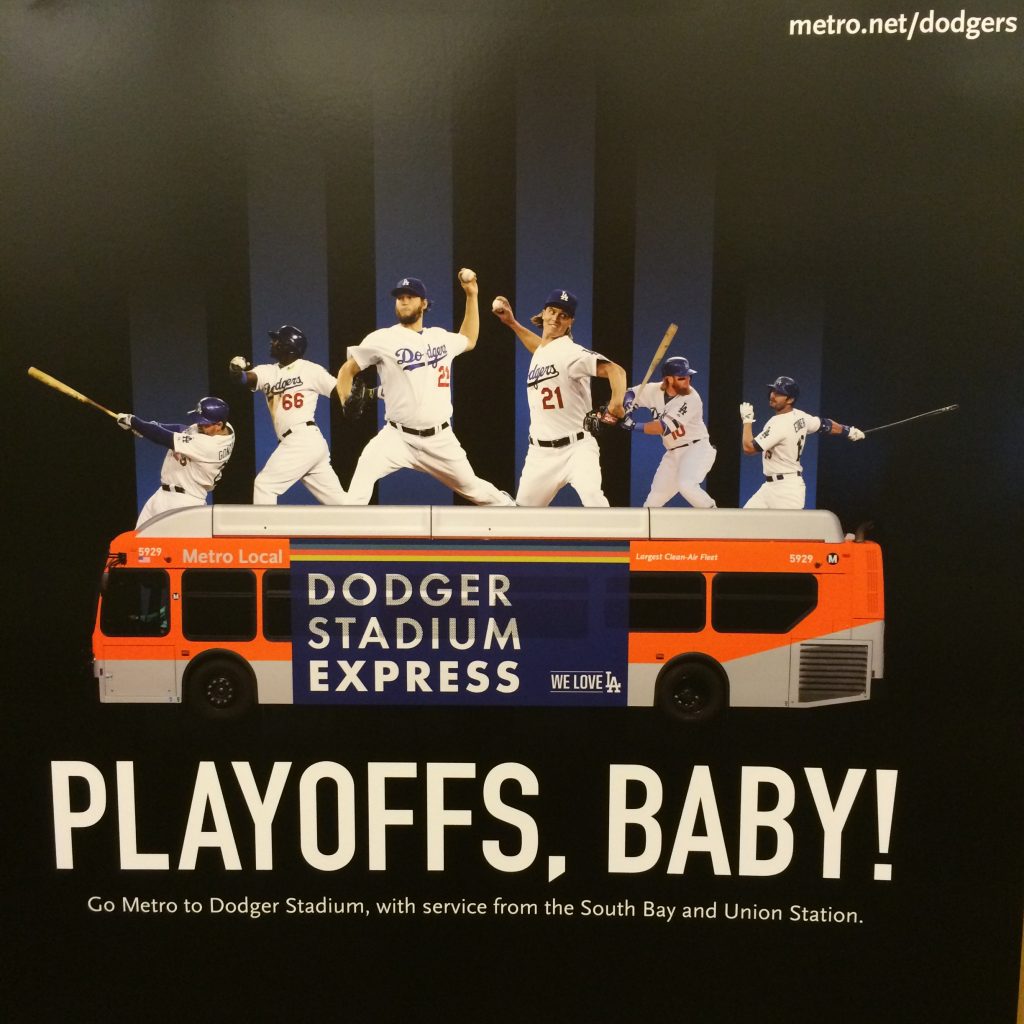 By Jon Weisman
You're probably expecting rush-hour traffic to be challenging for Friday's 6:45 p.m. National League Division Series opener. But don't get lulled into thinking you can waltz to Dodger Stadium at the last minute for Saturday's 6:07 p.m. game, either.
Because the CONCACAF Cup at the Rose Bowl between Mexico and the U.S. has the same starting time as NLDS Game 2, Los Angeles freeways figure to be jammed. That's why the Dodgers once again urge fans to arrive as early as possible for both games — and also embrace carpooling and alternate transportation.
To that end, the Dodger Stadium Express, free for everyone with a game ticket, will begin service from Union Station at 4:15 p.m. Friday and 3:37 p.m. Saturday, two hours and 30 minutes before first pitch for each game. 
South Bay Dodger Stadium Express service will also begin earlier, two hours before each game.
Remember, the Dodger Stadium Express takes a dedicated lane along Sunset Boulevard up Elysian Park Avenue to the ballpark, with stops behind the outfield pavilions and at the top of the park.
If you are driving, be sure to purchase your parking in advance to save time and money. Auto gates open three hours before first pitch: 3:45 p.m. Friday and 3:07 p.m. Saturday.
For more information, check out our earlier blog post this week or visit dodgers.com/transportation.