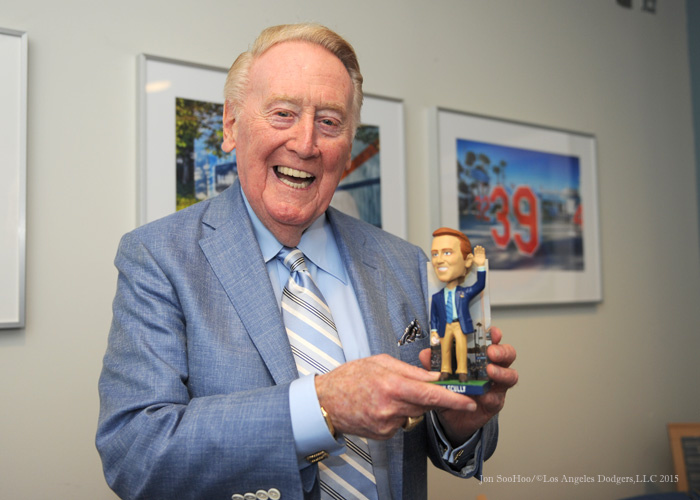 By Jon Weisman
Vin Scully underwent a recommended medical procedure this morning and is resting comfortably, the Dodgers have announced.
On the advice of his doctors, Scully will miss the Dodgers' postseason games to rest up. He said he's looking forward to returning to the Dodgers for the 2016 season, his 67th with the Dodgers.
Everyone in the Dodger organization wishes Scully the speediest of recoveries. Can't wait to see him back in action next year!