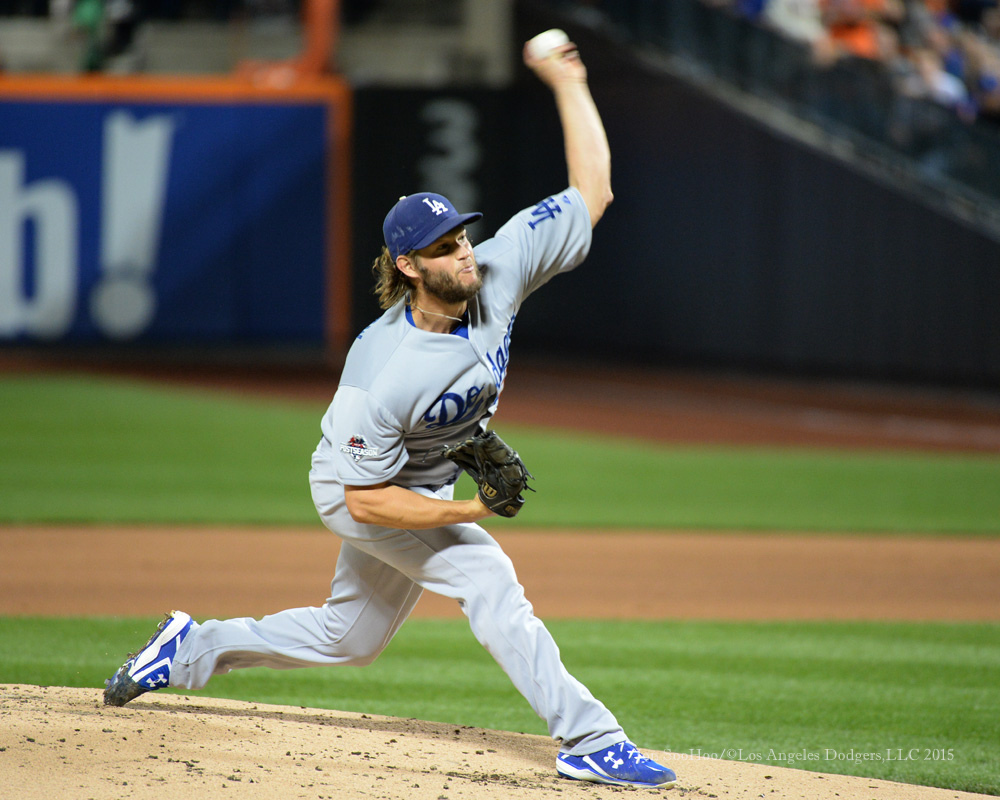 By Jon Weisman
What historical milestone awaits Clayton Kershaw in 2016, other than hopefully his first World Series title?
If the lefty ace can strike out at least 254 batters by the end of the regular season October 2, he will become the youngest pitcher in National League history to reach 2,000 career strikeouts — by more than a year.
Why 2K?  Why not?
You won't be surprised that it's Sandy Koufax who currently holds the NL record …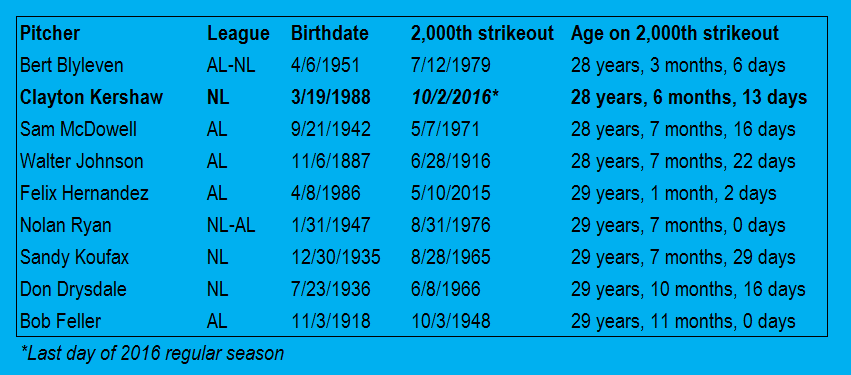 Whether or not it happens in 2016, Kershaw should coast to the NL record. He has until the end of the 2017 season to reach 2,000 strikeouts at an age younger than Koufax.
Becoming the fastest all-time to 2,000 strikeouts, ahead of Bert Blyleven … that ain't happening. Kershaw would need to strike out those 254 batters by June 24, the Dodgers' 75th game of the season, though it would certainly be quite timely if he did. That week will mark the 10th anniversary of the day the Dodgers drafted Kershaw.
The first pitcher to strike out 2,000 big-league batters before turning 29 was Walter Johnson. The 100th anniversary of that moment will also come in June.