[wpvideo eLEuw539]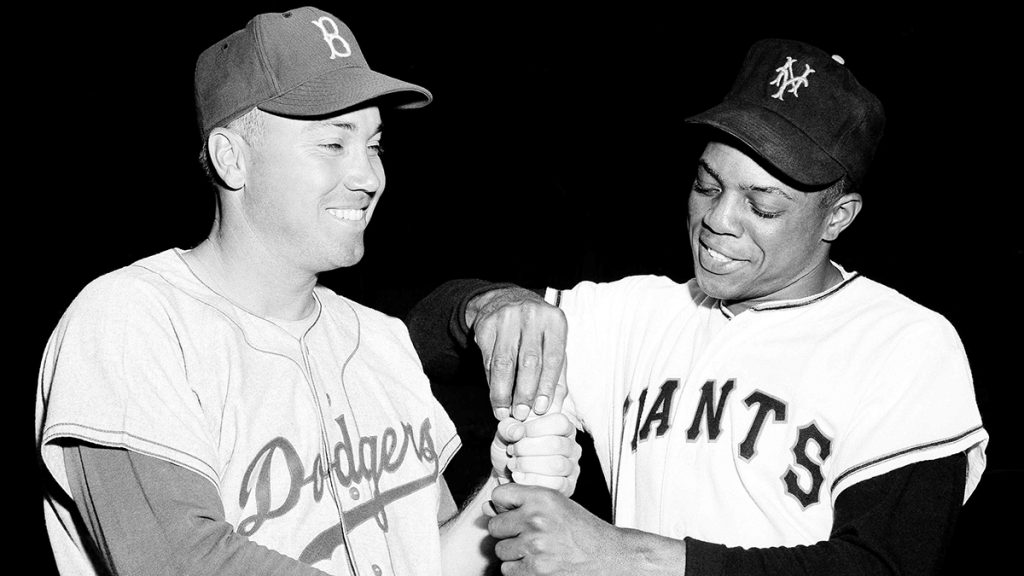 By Jon Weisman
Baseball legend Willie Mays turns 85 today. Mays was always a favorite of Vin Scully, and Scully taped a birthday greeting that is more than just platitudes — it's a celebration of greatness.
Scully's praise for Mays is for good reason, and not just for his legendary catches. If you haven't looked at Mays' stats recently, or recollected anything beyond his 660 home runs, take a moment to refresh.
What's remarkable is how consistent he was well into his 30s (his wRC+ was above 150 every year from age 25 to age 35), and even his performance at age 40 is crazy: a league-leading .425 on-base percentage, with 18 homers and 23 steals in 26 attempts.
How did Mays do against the Dodgers? In 383 career games against Brooklyn and Los Angeles, Mays' OBP was exactly .400, with 98 home runs — more than he hit against any other opponent.
In 1965, Sandy Koufax struck out 382 batters with a perfect game and a 2.04 ERA. He won the National League Cy Young Award, but not the MVP, because Mays was hitting .317/.398/.645 with 52 homers.
Mays was probably the last of the greats who retired just before I consciously became a baseball fan, and I'm sorry I never got to see him play live.
Happy birthday, Willie.