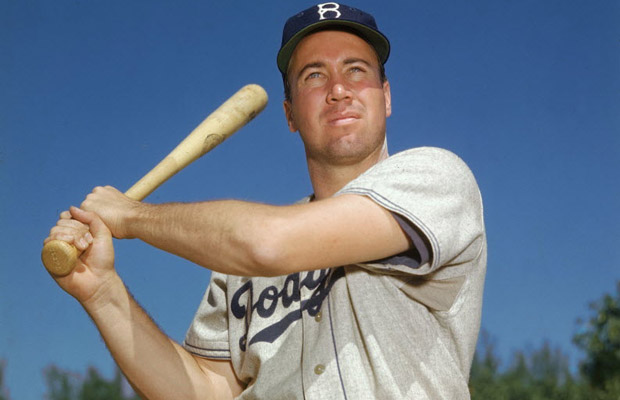 Joe DiMaggio's 56-game hitting streak is one of the most hallowed records in baseball history, even though most fans today weren't alive to see him play.
But we live in an era with a greater appreciation for getting on base by any means necessary. So while an all-time on-base streak hasn't built up the cachet of DiMaggio's 56, it's worth calling out who holds that record.
In the American League, the titan of touching first is Ted Williams, who reached base 84 straight games in 1949. In fact, Williams owns two of the top three streaks, with his 73-game streak in 1941-42 coming just behind the 74-gamer by DiMaggio that includes his hitting streak.
In the National League, this underrated record is held by none other than Hall of Fame outfielder Duke Snider of the Dodgers, who reached base in 58 consecutive games from May 13 through July 11, 1954.
Snider broke a record of 56 consecutive games held by two fellow Hall of Famers — Roger Bresnahan (1904) and Snider's future Dodger teammate Arky Vaughan (1936).