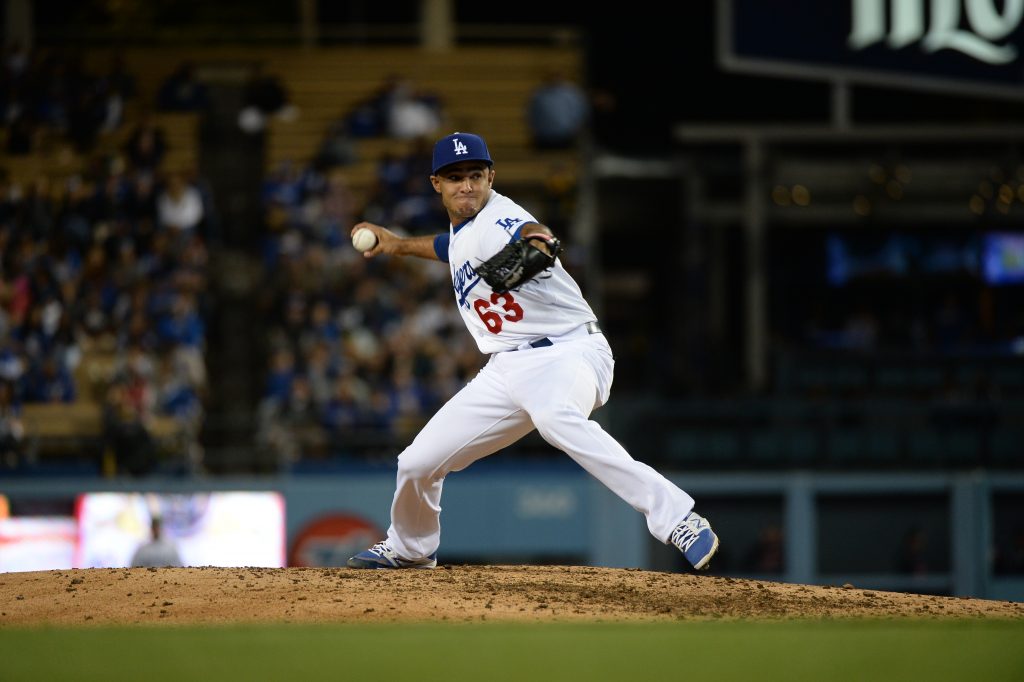 By Jon Weisman
Yimi Garcia had arthroscopic surgery Tuesday on his left knee to remove a small bone fragment, the Dodgers said Wednesday.
The operation caps a mostly lost year for Garcia, who pitched 8 1/3 innings this year with a 3.24 ERA and 11 baserunners against four strikeouts, before going on the disabled list April 23 with right biceps soreness.
In the process, Garcia became the answer to a future trivia question — he was moved to the 60-day disabled list May 27 to make room on the 40-man roster for the debut of Julio Urías.
Garcia, who turned 26 last month, has a career ERA of 3.12 in 75 innings with 81 strikeouts and a 0.95 WHIP.