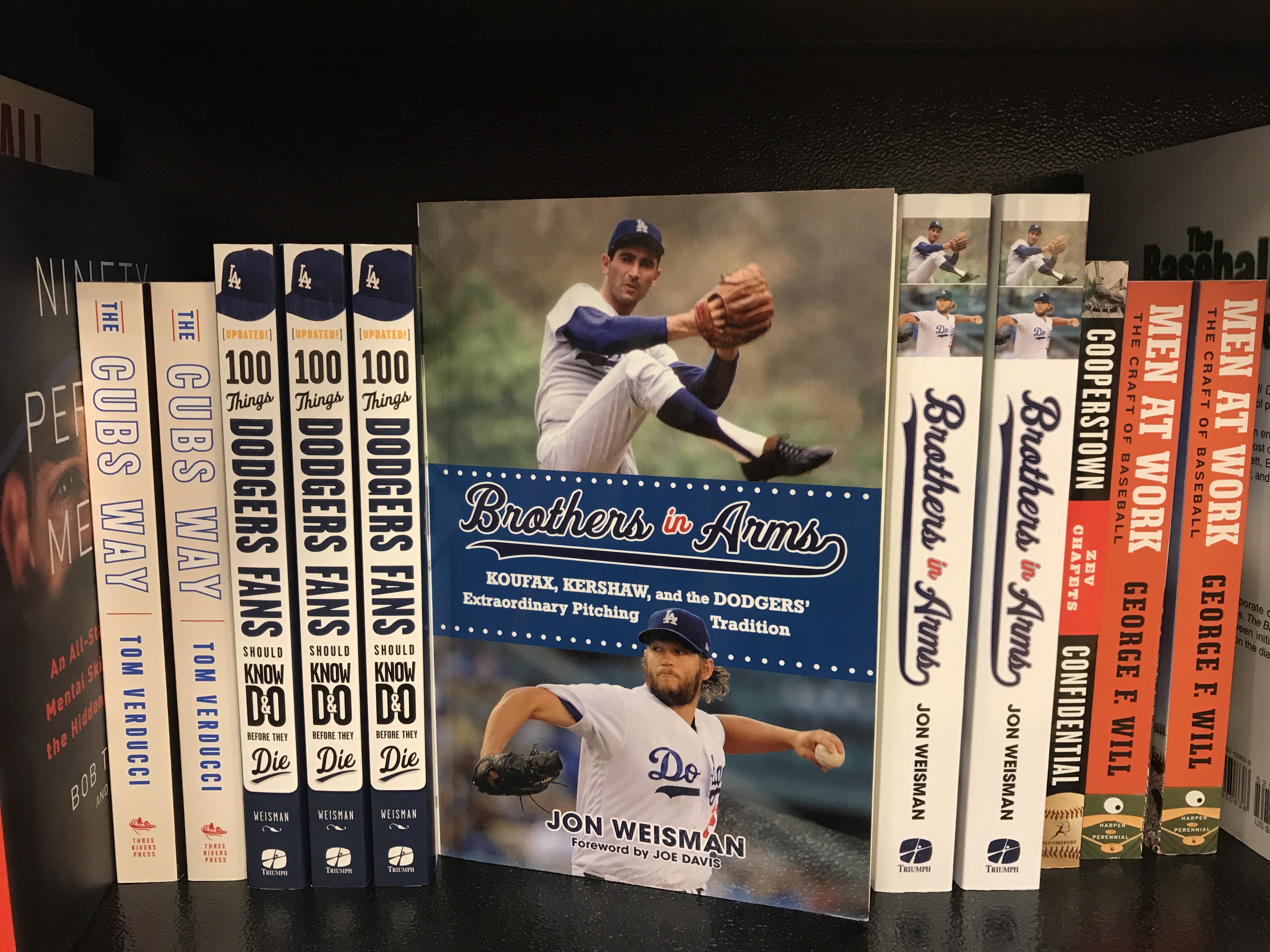 Today's the day — the official launch day for my book, Brothers in Arms: Koufax, Kershaw, and the Dodgers' Extraordinary Pitching Tradition.
Today's the day, if you are willing and able, to …
*buy the book if you haven't already — for yourself or as a gift (birthday, Mother's Day, Father's Day, etc.) — in bookstores as well as online at the following links. Do it today if at all possible. Links to order …
*leave a review — a few words and a positive rating can make a big difference!
*spread the word about the book — on social media or via old-fashioned word of mouth.
*follow @dodgers_tradition on Instagram — the official account for both Brothers in Arms and Dodger Thoughts. 
*plan to attend a signing — get your new or previously purchased copy of the book autographed, hear me say a few words about it and make Brothers in Arms come to life.
*check out the coverage if you want to learn even more about the book.
From my perspective, it feels like I've been promoting the book with somewhat nauseasting relentlessness, but every day, I encounter friends and/or Dodger fans who haven't heard of it. So I would love your help in getting the word out!