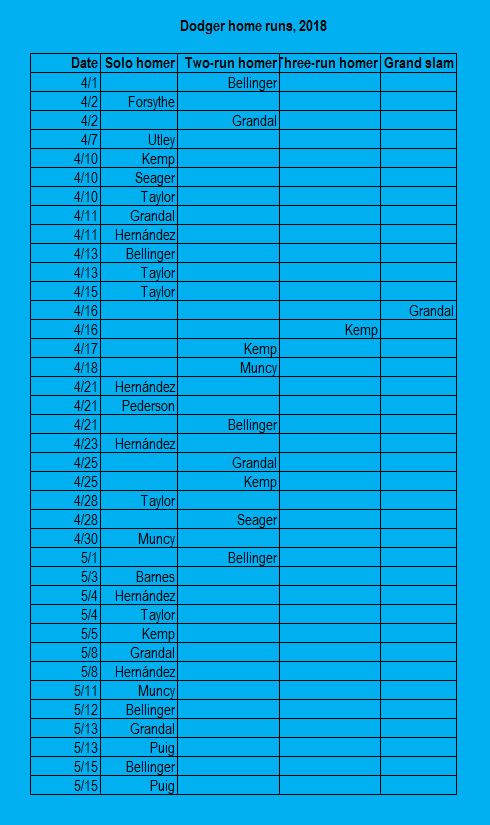 I've been tracking the Dodgers' bizarre inability to hit a three-run home run for the past week, and in that time the problem has only grown worse.
Not only is today the one-month anniversary of the one game this year they've homered with more than one man on base, they haven't homered with anyone on base since May 1. That's 12 consecutive solo home runs.
The leaky bullpen — which has surrendered 79 runs in 155 2/3 innings, allowing small leads to become small deficits and small deficits to become large ones — is the No. 1 reason for the Dodgers' struggles this year. But the team's inability to put the hammer down is right up there.
With runners on base in 2017, the Dodgers homered once every 27.8 at-bats. This year, that figure has doubled to once every 55.3 at-bats.
This can't go on much longer.