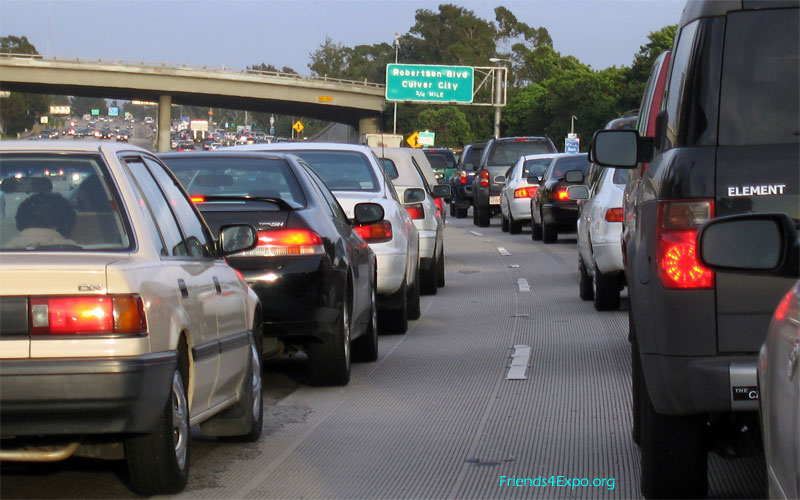 If the trouble with driving to Dodger Stadium were only about the area immediately around Dodger Stadium, that would be a blessing.
Instead, the time needed for the journey just to get within shouting distance of Chavez Ravine has more or less doubled over the past 35 years. It's basically a 15-mph drive on your average night now, and that's with all the science of applications like Waze theoretically making travel more efficient.
The problem with driving to Dodger Stadium is the problem with driving in Los Angeles. There are simply too many cars on the road.
Long before sunset arrives on Sunset, the entire city has become the parking lot.
So consider that amid Wednesday's news that the Boring Company will dig a tunnel that will move people "from Los Feliz, East Hollywood or Rampart Village" to Dodger Stadium.
Initially, Dugout Loop will be limited to approximately 1,400 people (approximately 2.5% of Stadium capacity) per event. Based on City and community feedback, it could be possible to increase ridership per game to 2,800 per game or event (5% of Stadium capacity). Between games and events Dugout Loop would transport 250,000 people per year.
I keep looking deep into this sentence like it's Al Capone's vault.
A reduction of 1,400 to 2,800 fans traveling by car? Am I really supposed to get excited about this?
Let me try some really rough math. Based upon my experience working for the Dodgers, you can broadly estimate the number of cars for a given game by taking 25-30 percent of that night's ticket sales. So a crowd of 45,000 might mean about 12,000 cars coming.
This proposed tunnel, at full capacity, would take about 750 cars out of the mix. Spread over the five different entry gates for the parking lot, that's 150 cars per gate — let's call it 200 each for the four gates that are used the most. Spread over the 100 minutes of peak entry into the ballpark, that's two cars per minute out of your way.
No, that doesn't make the traffic worse, but even assuming everything with the tunnel somehow smoothly goes to plan, it barely makes a dent. (At least the proposed Union Station-Dodger Stadium gondola, which I suggest should literally offer pie in the sky, aims higher, with a goal of 5,000 fans per hour). More importantly, it whiffs at the larger issue. Los Angeles is unnavigable on weeknights — on weekday afternoons, for that matter, since rush hour essentially begins when school's out. If the only problem with driving to Dodger Stadium were navigating the parking entry, I'd be thrilled. But now, it's like driving through a county-wide brick wall.
Dodger Stadium isn't an easily accessible point in Los Angeles, but it's not a traffic anomaly. It's a symptom of a much larger, deeply set problem of volume across nearly 500 square miles. I'm not against small ideas for big problems, but taking 750 cars off the road over a couple hours 90 times a year barely qualifies as a thing.