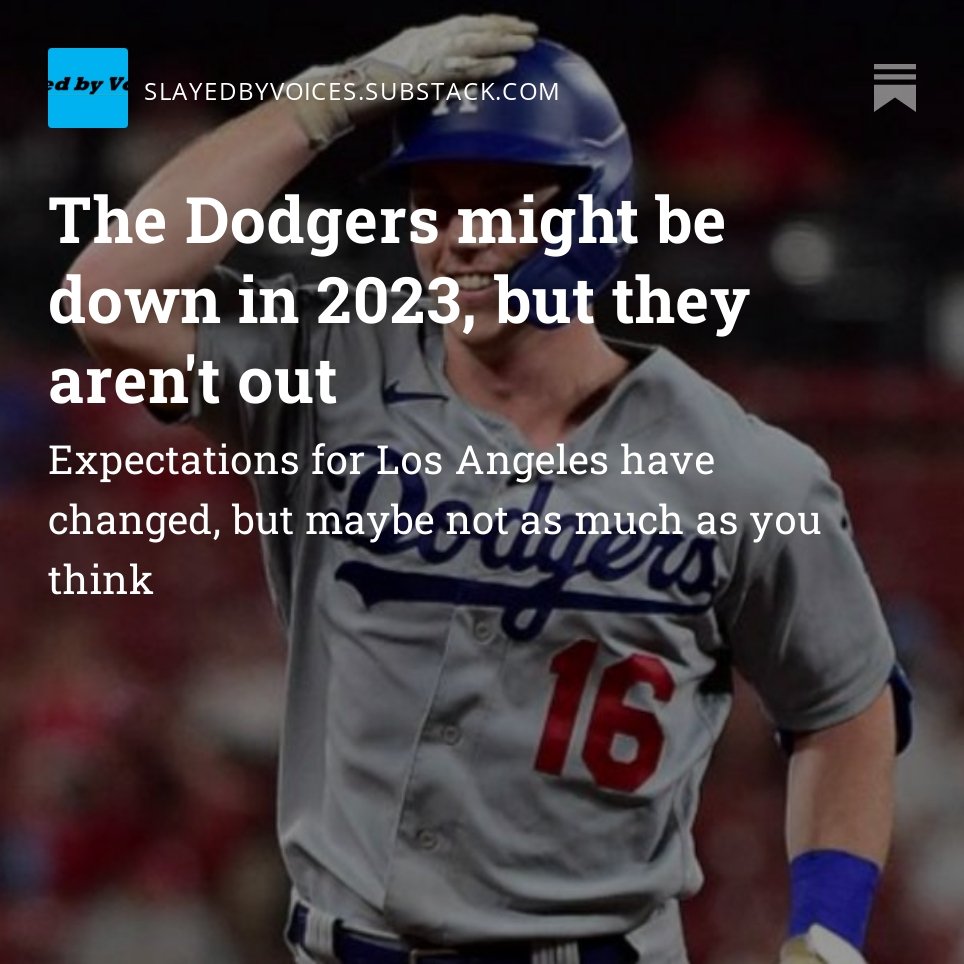 From 2019 to the present, no Major League team has won more World Series than the Los Angeles Dodgers.
(Okay, my cheek is enveloping my tongue, but it's true!)
But more seriously: The Dodgers have won 67 percent of their games (366-180) over the past four seasons, the equivalent of 108.5 wins every 162 games. To put that in perspective, no other team has won 67 percent of its games even in a single season since the 2001 Seattle Mariners.
Based on their offseason moves, no one (including myself), believes that the Dodgers will sustain that level of play in 2023. But how far down might they go, and what are the consequences?
Let's start from the outside in — first the postseason, then the regular season.
This is a free post at Slayed by Voices. To read the rest, click here.