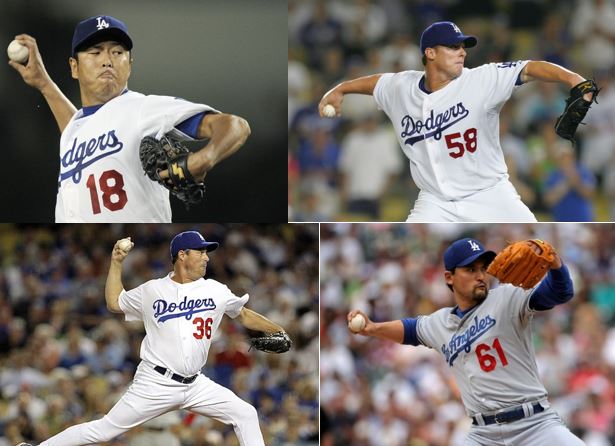 Clayton Kershaw is by far the most dominant pitcher for the Dodgers — if not all of Major League Baseball — in the 21st century. Not surprisingly, he has pitched the game of the year for the Dodgers more times than anyone else.
But using the tried and true Game Score formula as a barometer, Kershaw has topped the charts in only four of his 11 big-league seasons. During the Kershaw era, some unexpected names have stolen the spotlight from Kershaw, if only for a moment.
In fact, in the 13 seasons from 2001 through 2013, 13 different pitchers had the top Game Score for the Dodgers.
Here's a year-by-year rundown of the Dodgers' best Game Score performances each year, dating back to 2000.