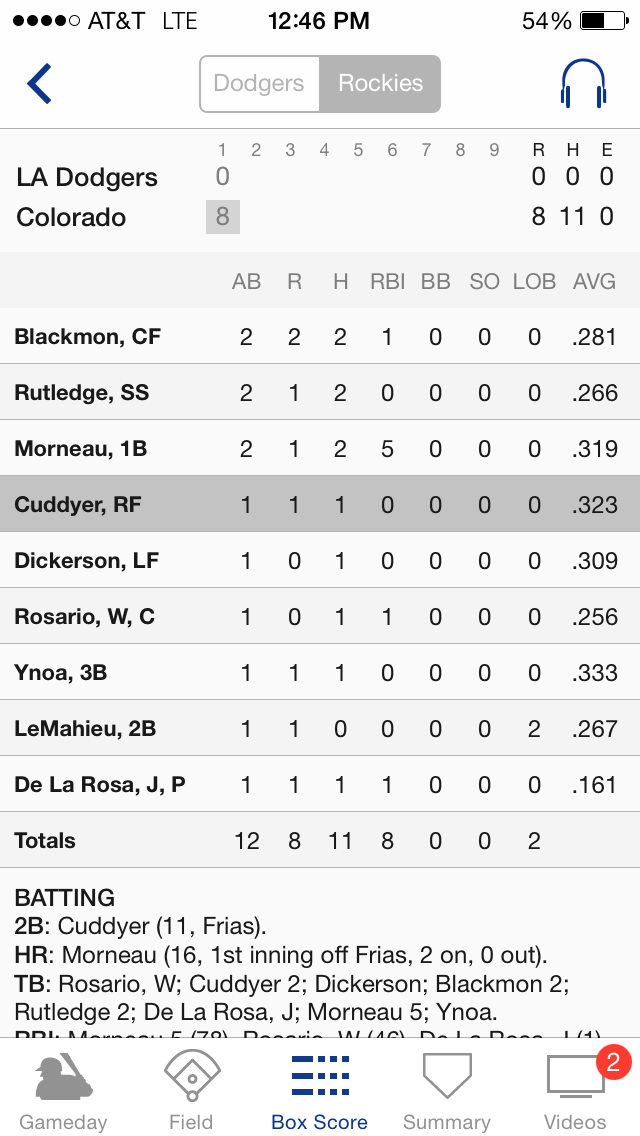 By Jon Weisman
Ten games to go. Ten games to find starting pitchers for.
That's the puzzle I imagine most Dodger fans are trying to solve after Carlos Frias managed the near unthinkable – a game score of 0 – in today's 16-2 loss at Colorado.
In allowing eight runs on 10 hits in two-thirds of an inning, Frias produced the lowest game score by a Dodger starting pitcher in 28 years, since Jerry Reuss allowed nine earned runs and 15 baserunners in four innings against the Phillies. Frias also recorded the fewest outs by any Major League starting pitcher who allowed at least 10 hits since at least 1901.
And Frias might have been lucky to get those two outs. One was an inexplicable caught stealing on a 2-0 pitch after the first five Rockies had combined for three singles, a double and a home run, the other an equally inexplicable squeeze bunt attempt when the team was 7 for 7 off Frias.
Asked to mop up, Kevin Correia fared well only by comparison, allowing five earned runs on seven hits and a walk in three innings without a strikeout.
The Dodgers have allowed at least 10 runs in three of their past six games, a disturbing ratio to be sure, though I would argue that in defeat, it doesn't matter whether you lose by one run or 10.
Milwaukee lost its game to St. Louis tonight, lowering the Dodgers' magic number to clinch a playoff spot to four. But San Francisco cut the Dodgers' National League West lead to two games by scoring two in the ninth to defeat Arizona, and with the divisional magic number at 9, it's natural to wonder how the Dodgers will play out the final 10 games of the season.