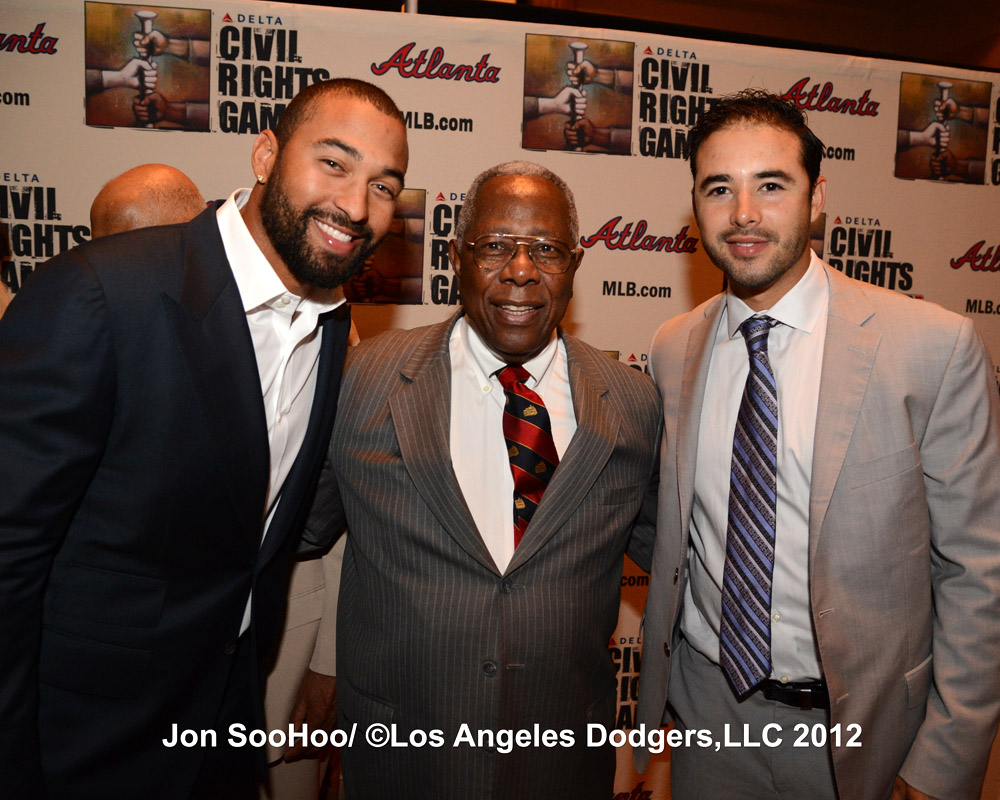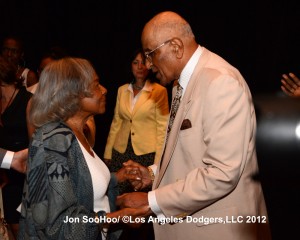 Don Mattingly was suspended for two games and fined by Major League Baseball for "excessive arguing" during Thursday's game at Pittsburgh.
No discipline has been announced for Matt Kemp, and apparently will get none. There had been speculation that MLB was holding off punishing Kemp until after this weekend's Civil Rights Game festivities (see photos), at which Kemp was presenting Don Newcombe with an award. But it appears that the fact that Kemp was ejected while cheering for Andre Ethier has been considered a mitigating circumstance.
Dodgers at Braves, 4:10 p.m.
Shane Victorino, LF
Mark Ellis, 2B
Matt Kemp, CF
Andre Ethier, RF
Hanley Ramirez, SS
James Loney, 1B
Luis Cruz, 3B
A.J. Ellis, C
Aaron Harang, P