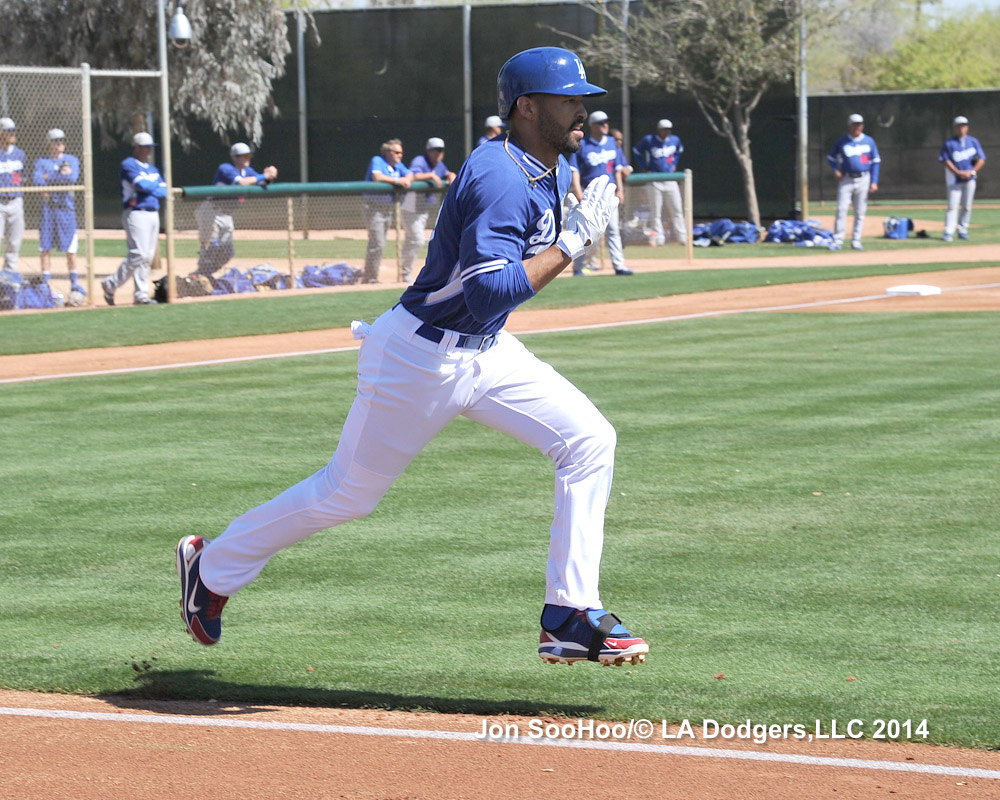 Angels at Dodgers, 7:10 p.m.
Carl Crawford, LF
Yasiel Puig, RF
Hanley Ramirez, SS
Adrian Gonzalez, 1B
Andre Ethier, CF
Juan Uribe, 3B
A.J. Ellis, C
Dee Gordon, 2B
Zach Lee, P
By Jon Weisman
Matt Kemp is looking like a better and better bet to be activated from the disabled list on his first day of eligibility, in time for the Dodgers' home opener April 4.
"I've progressed a lot since they left for Australia," Kemp said. "I'm ready to go. … All I've been doing is working. What they were doing in Spring Training, I kept doing in Arizona.
"I feel really good. I feel really confident. It's going to be fun get back out here with the guys."
Kemp indicated that he had checked off every box of his long rehab, including the last hurdle of running, and was even stealing bases in Arizona. He had been forced to learn patience through his long comeback process, and is eager to reap the benefits.
"I wouldn't be playing if I wasn't 100 percent," Kemp said.