By Jon Weisman
For the upcoming May 8-14 homestand featuring games against the Giants and Marlins, fans can park in Lots 13 and 14 along Stadium Way near Elysian Park Avenue for $5 per game.
The $5 fee is available in advance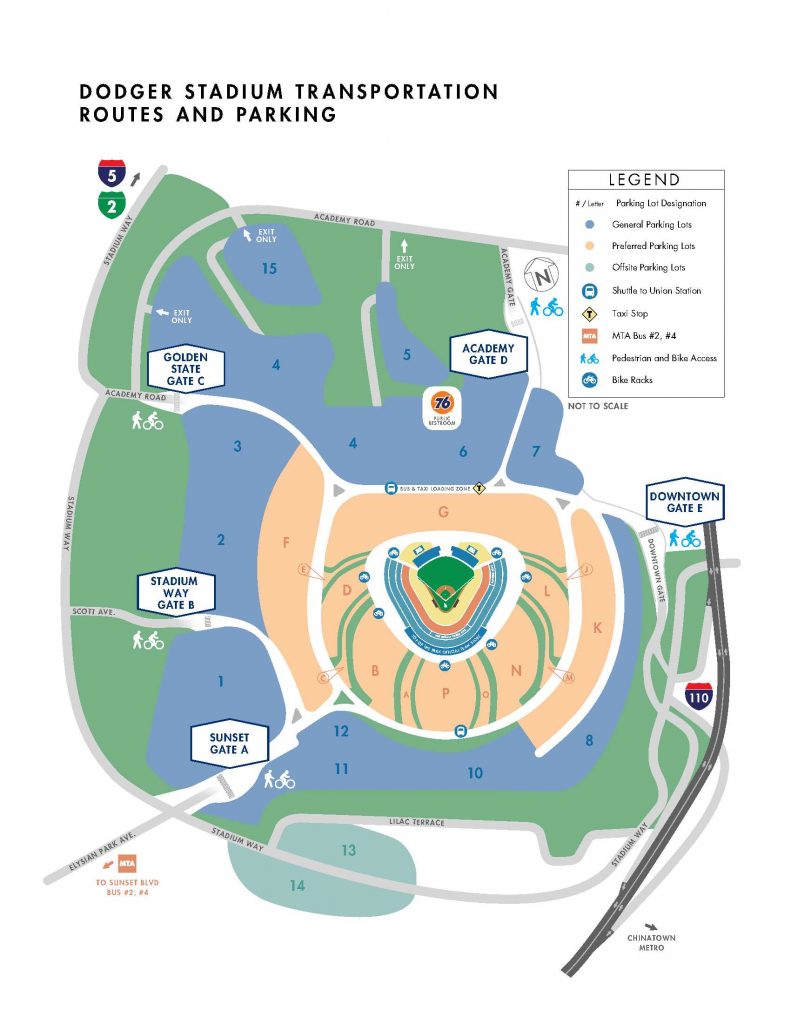 and the day of the game on a first-come, first-served basis. The special offer is being made on a trial basis.
Lots 13 and 14 are located across the street from each other on Stadium Way, adjacent to the Los Angeles Fire Department training center, a short walk east of the main Elysian Park Avenue-Gate A entrance to Dodger Stadium. (Click map at right to enlarge.) The lots will open to the public at the same time as the other Dodger Stadium parking lots. A free shuttle will be available for disabled fans.
"We have added this parking availability to provide our fans with another savings option that offers easy in and out access and is a 10-to-15 minute walk to the stadium," said Dodger president and CEO Stan Kasten. "By parking in lots 13 and 14, fans can avoid some of the traffic entering and exiting the stadium lots before and after games.
"We continue to experiment with ways to improve access to Dodger Stadium. The more drivers that park in lots 13 and 14, the fewer the cars that will enter the Dodger Stadium lots through the auto gates and it will help in our ongoing efforts to ease traffic congestion."