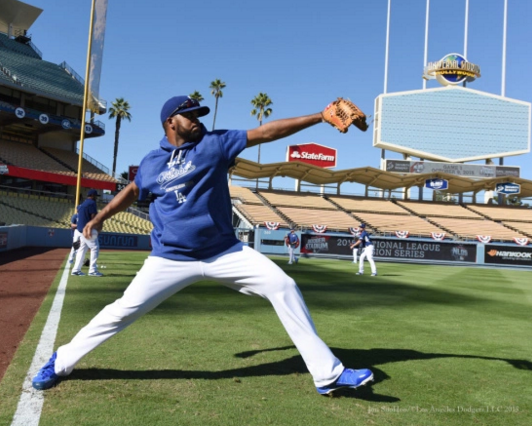 By Jon Weisman
Six key arbitration-eligible players from the 2015 Dodgers — Luis Avilan, Yasmani Grandal, Chris Hatcher, Kenley Jansen, Justin Turner and Scott Van Slyke — have all been tendered contracts for the 2016 season.
None were a surprise, but the Dodgers had to make it official by 9 p.m. tonight or let them become free agents.
Any one of the sextet could still go to salary arbitration, but the Dodgers haven't been to an arbitration hearing since Joe Beimel in 2007 and haven't lost since Terry Adams in 2001.
Previously this week, the Dodgers signed A.J. Ellis and Joe Wieland for 2016.