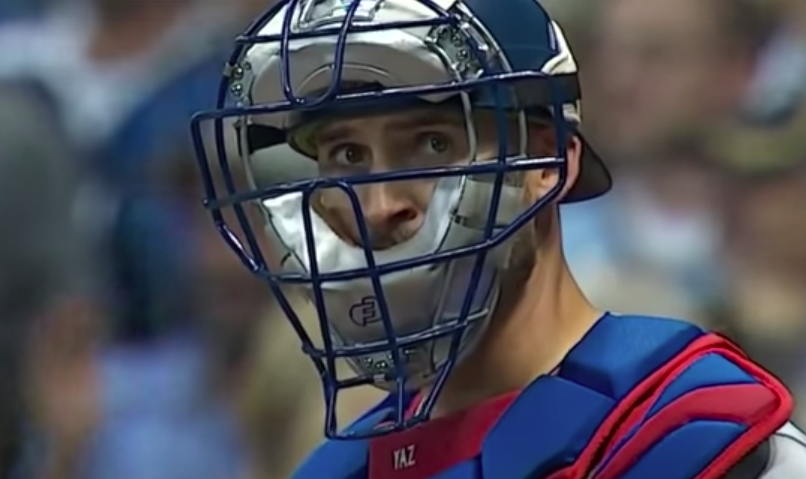 On a quiet Wednesday between the National League Division Series and Championship Series, I looked up Yasmani Grandal's career playoff stats.
I knew he wasn't doing well this October, and that he had been benched last October, and that there had been issues in previous Octobers, but I hadn't really put it all together until they spilled out before me on Baseball Reference.
Heading into the NLCS, in his postseason career, Grandal was 5 for 59 with 25 strikeouts. He did have 14 walks and two home runs, including one in NLDS Game 2 against Atlanta, but he was 2 for his last 45, lowering his playoff OPS to .447.
I shared these stats with Eric Stephen of SB Nation, who took things a step farther. Grandal's .085 batting average, Stephen found, was the fifth lowest in MLB history among players with at least 50 plate appearances, and two of those lower than him were pitchers.
Bill North .051 (3 for 59)
Marv Owen .061 (3 for 49)
Greg Maddux .073 (4 for 55)
Whitey Ford .082 (4 for 49)
Yasmani Grandal .085 (5 for 59)
That's all to point out where Grandal stood before what has been an absolutely miserable start to the NLCS.