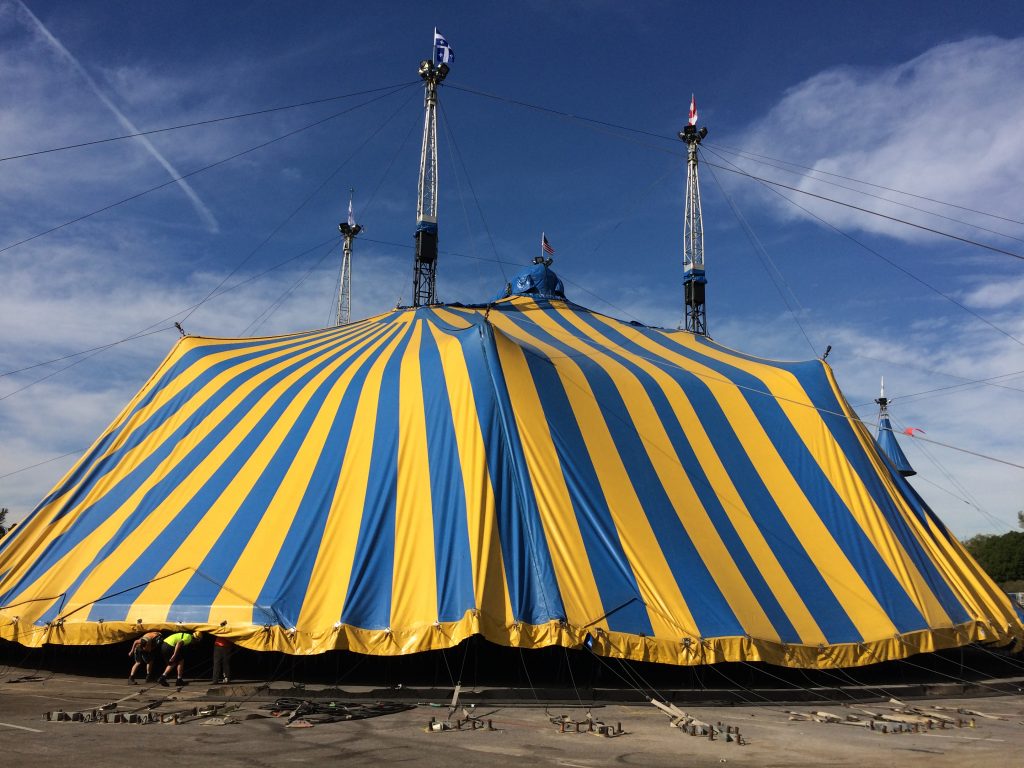 By Jon Weisman
If you're visiting Dodger Stadium and spy something colorfully unusual in Lot 1 near the Sunset Gate A entrance, that would be the big top for Cirque du Soleil Kurios, which runs from December 10-February 7.
Above is a photo taken before today's tent-raising; below is a short video snippet of the process.
[wpvideo PgomqzSc]
Curious about Kurios? Here are some facts and figures, provided by Cirque du Soleil …
The big top stands 62 feet high, is 168 feet in diameter and is supported by four masts, each 85 feet tall.
It seats approximately 2,600 guests and requires a team of approximately 50 people to raise it.
There are over 1,200 stakes dug four feet into the ground to hold the tents in place.
The site takes six days to completely set up and two days to tear down.
Kurios travels in 65 trailers, carrying close to 2,000 tons of equipment.