Here's something that might surprise you, because it surprised me — Chase Utley actually hit the ball well for the better part of 2017.
To the surprise of no one paying any attention at all to the Dodgers, Utley has arrived at Camelback Ranch with a locker (and a bunch of mail) waiting for him, and the official announcement of his return to the Dodgers is imminent. But this is actually more than a story about bringing back baseball's most respected chaperone.
It's gospel that Utley offers the utmost tangible value to the Dodger clubhouse and any other room, facility or geodesic dome you might find him in. Still, it's fair to say there's a job for the wily infielder who no longer hits, and that's called "Coach." For example, that was the job given to Dodger great Jim Gilliam, who went to five World Series from 1953-63 but retired at age 35 after a pretty terrible 1964 season.
As 2017 progressed, Utley's fielding range just looked narrower and narrower, and there is a big giant sore thumb — a strange one, given his reputation for being a "when the going gets tough" guy — in that dating back to 2016, he is hitless in his past 36 postseason plate appearances: 0 for 30 with four walks and two hit-by-pitches.
This tweet from January perhaps best summed up my combination of intrigue and skepticism.
Lately, when I've been brushing my teeth, I've been wondering if the Dodgers will try to squeeze another year of Chase Utley out of the tube. pic.twitter.com/NPieKZTQyz

— Jon Weisman (@jonweisman) January 20, 2018
The idea of keeping a guy on the roster for his clubhouse presence is nearly as old as the sport — in an increasingly analytical world, it's almost charming. Or more negatively, quaint. His clubhouse presence might electrify the on-field performance of Cody Bellinger, Corey Seager and more, but what about the on-field performance of Chase Utley?
So I went to look at the numbers to make the case against Utley, and there was a problem. They weren't that bad. In fact, they were kind of good.
Don't misunderstand me — Utley, who turned 39 in December, will never be an All-Star again or anything close. But in the world of reserve infielders, he held his own. His 92 OPS+ (adjusted OPS) and 96 wRC+ (weighted runs created) last year actually matched his 2016 numbers — and if you remember, that was after dug himself a 5-for-51 hole to begin the '17 season. From May 9 on, Utley had an .808 OPS in 295 plate appearances. If you're going to count the bad, you also need to count the good.
Second base could be in flux for the Dodgers this year, depending on the performance of incumbent Logan Forsythe, as well as the possibility, however slim, that Chris Taylor finds his way back from center to the infield this year. Maybe someone like newly acquired minor-leaguer Jake Peter (.856 OPS in 194 Triple-A plate appearances last year) gets some swings. But it's fair to say that you can legitimately include Utley in the mix not only for his leadership, but his performance.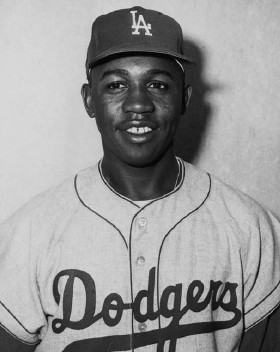 And just for kicks, remember that Gilliam's initial retirement didn't even last two months into the 1965 season. In May, the Dodgers activated the Devil, and he went on to not only become a major contributor to the Dodgers' World Series title (121 OPS+), he made the absolutely critical championship-saving play at third base in Game 7.