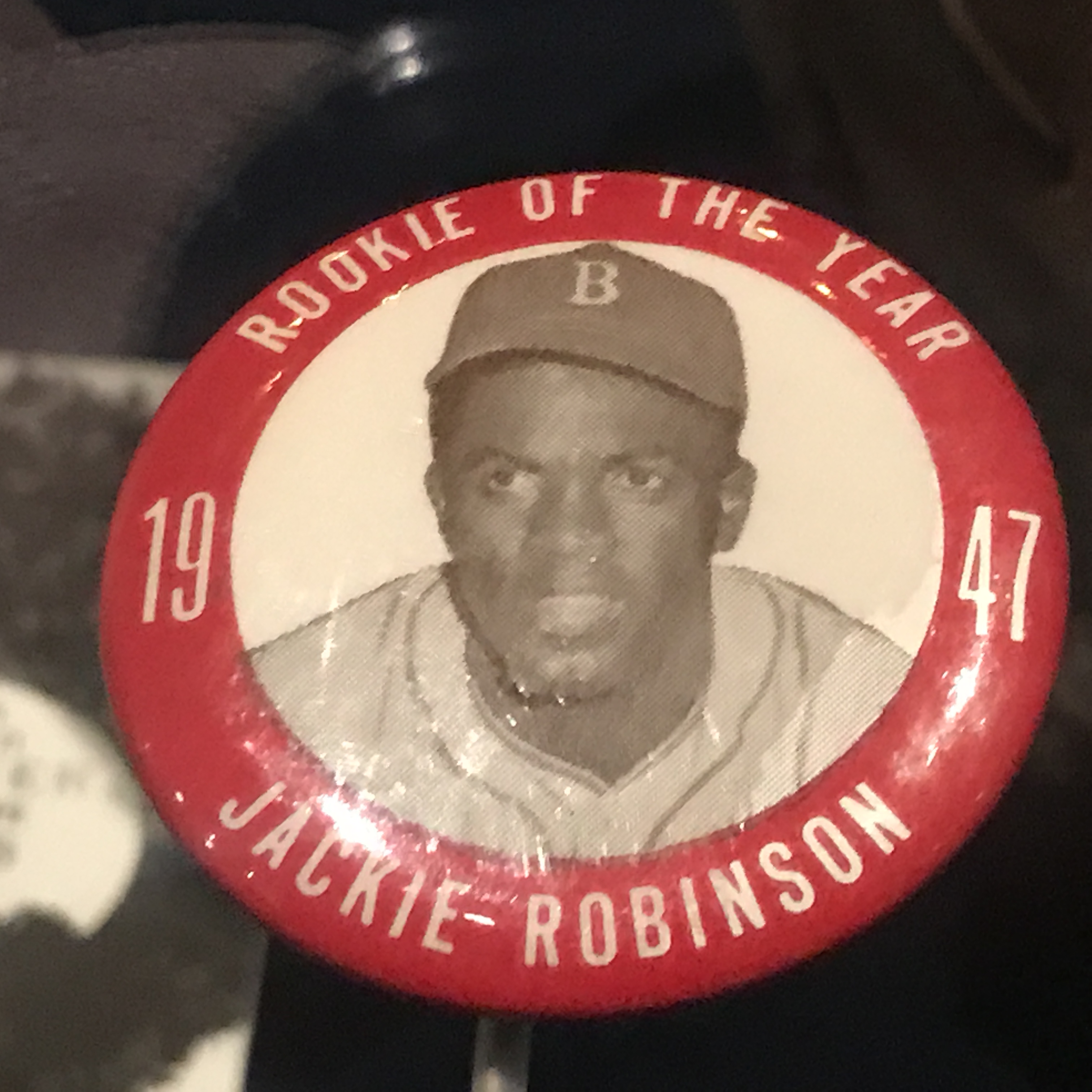 It was a Cooperstown Surprise.
Last weekend brought me to the wilds of New York for family reasons, on a trip that had been planned for months but near the last minute unexpectedly left me with a free day. Staying only 90 minutes from the National Baseball Hall of Fame, I rose at 6:30 a.m. Sunday, on four hours sleep after having traveled all Saturday from home, and made the drive to a little slice of baseball heaven.
At age 51, this was my second trip to the Hall — my first came when I was 14. People have asked me if the Hall seemed different, but so much time has passed that the biggest compare and contrast I can make is doing the trip with my dad vs. doing it solo.
That said, another major difference was having a cellphone, as opposed to only memories that would fade over time. I took more than 200 photos, and with this year's annual induction ceremony only days away, there seems to be no better time for me to share some of them with you (with apologies for the quality). I'm going to divide them into multiple posts, starting with this one centered on the Brooklyn Dodgers.
When you enter the first gallery proper at the Hall, on its second floor, there is almost no sighting of anything from Brooklyn for quite some time. This is mostly to be expected, given their struggles for decades, though as you can see, the Hall doesn't exactly require World Series titles to give a shoutout.
* * *
Finally, I came upon, the Boys of Summer, falling quickly in love with this photo of Gil Hodges scoring between the animated arms of Jackie Robinson and Pee Wee Reese.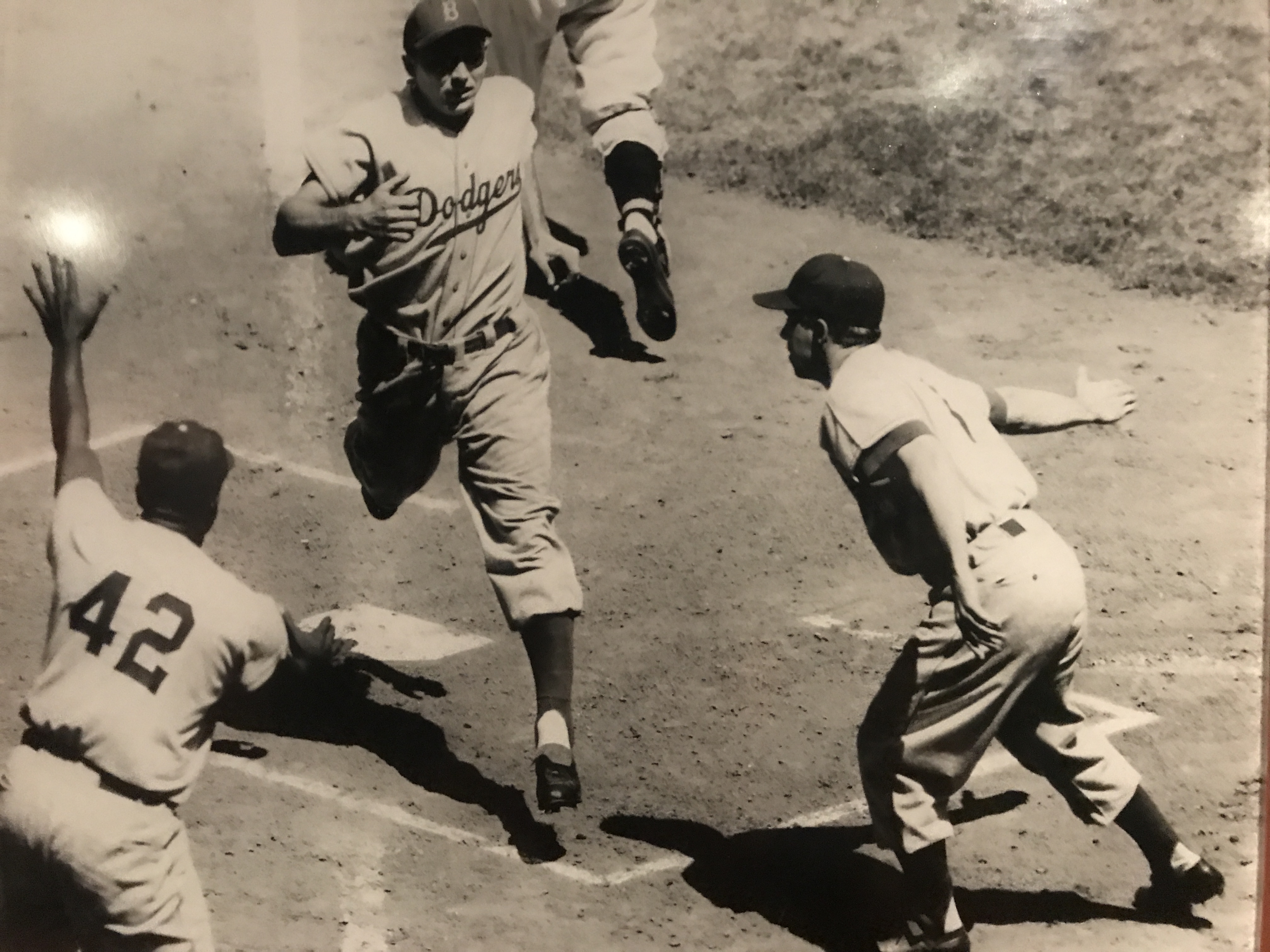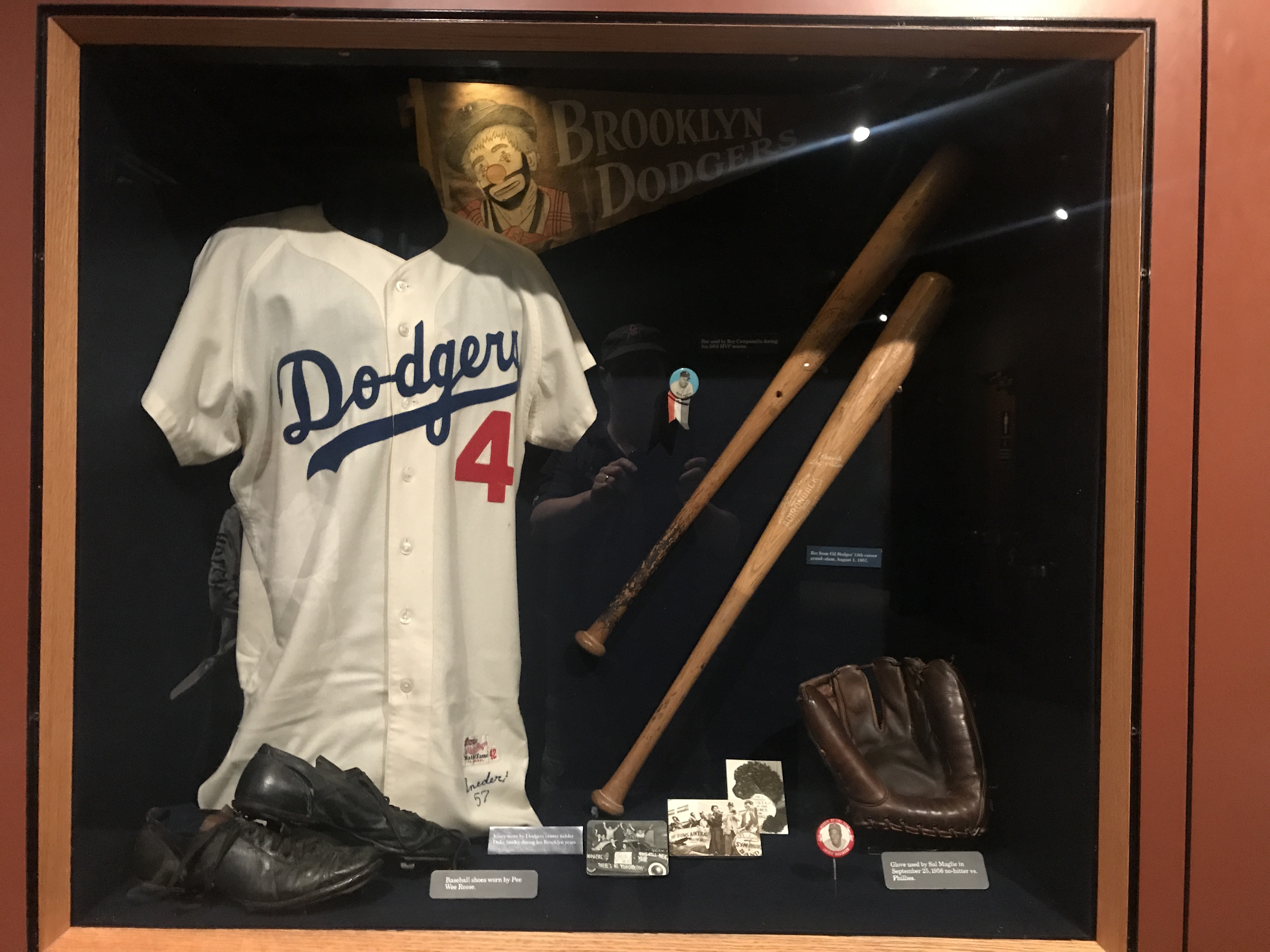 * * *
Robinson, of course, gets showcase treatment.
* * *
This Robinson card is under special protection with a few select companions, in complete darkness except when you press a button that turns on a small light for only a few seconds.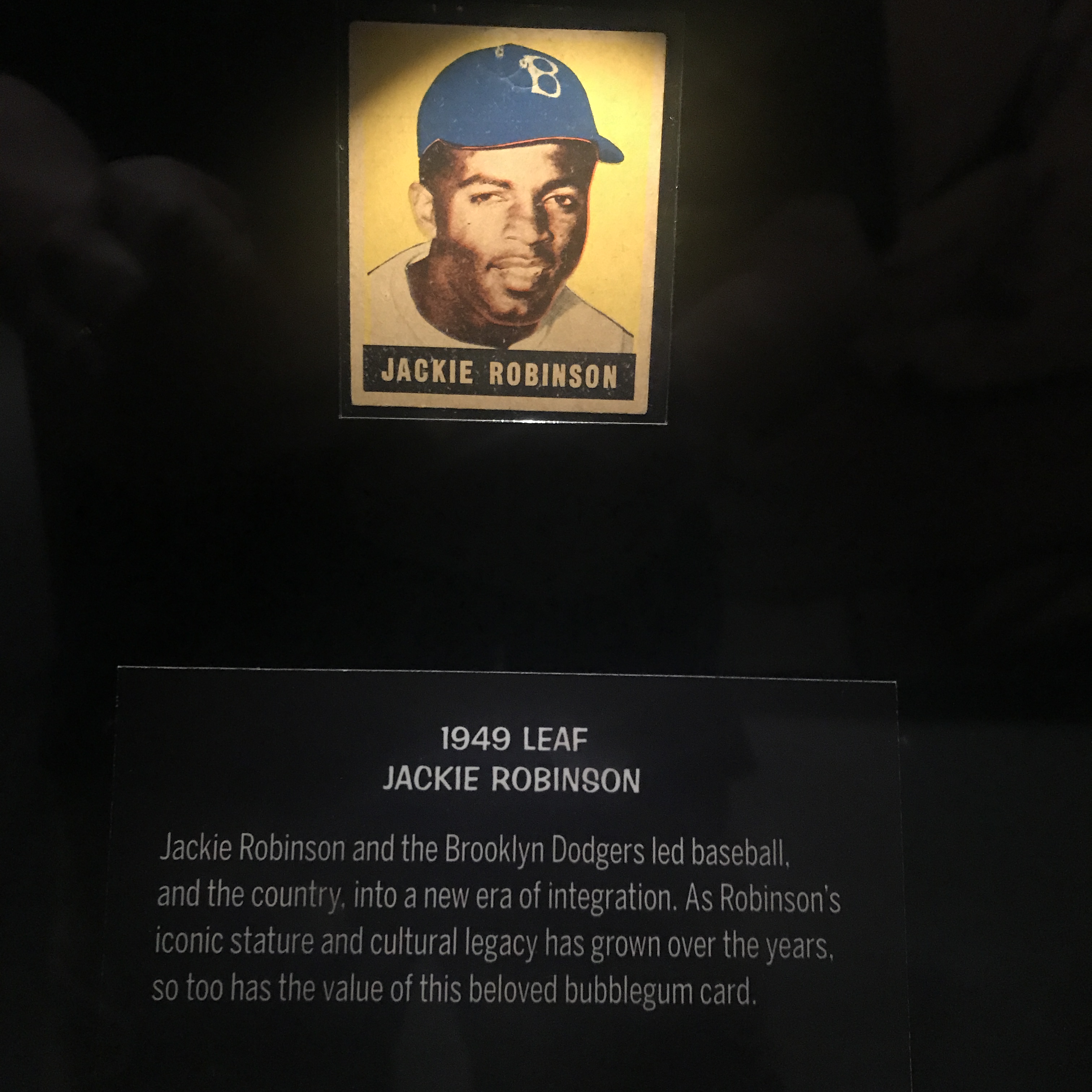 * * *
Great to see Don Newcombe in this action sequence.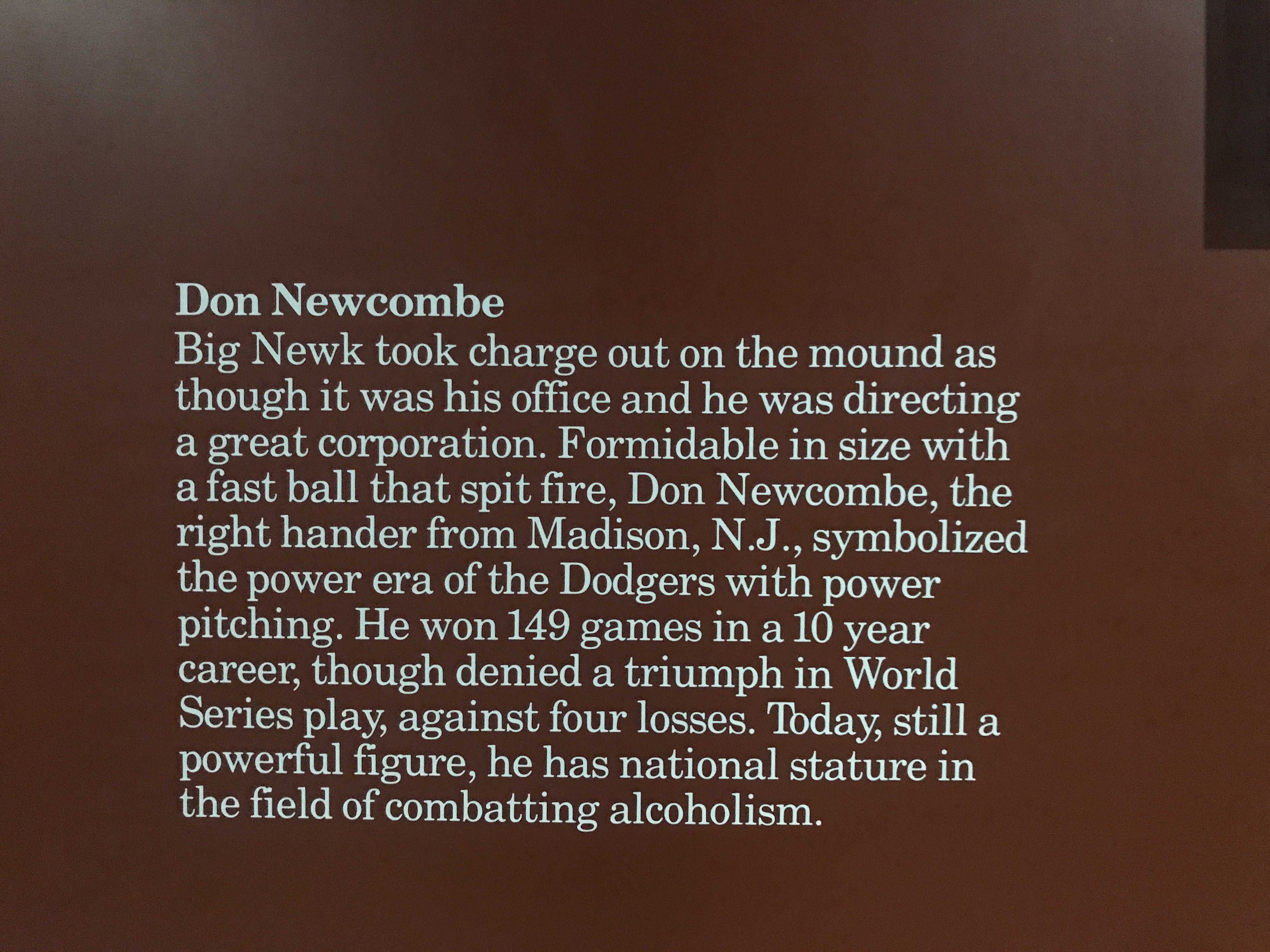 * * *
Reese's feets of strength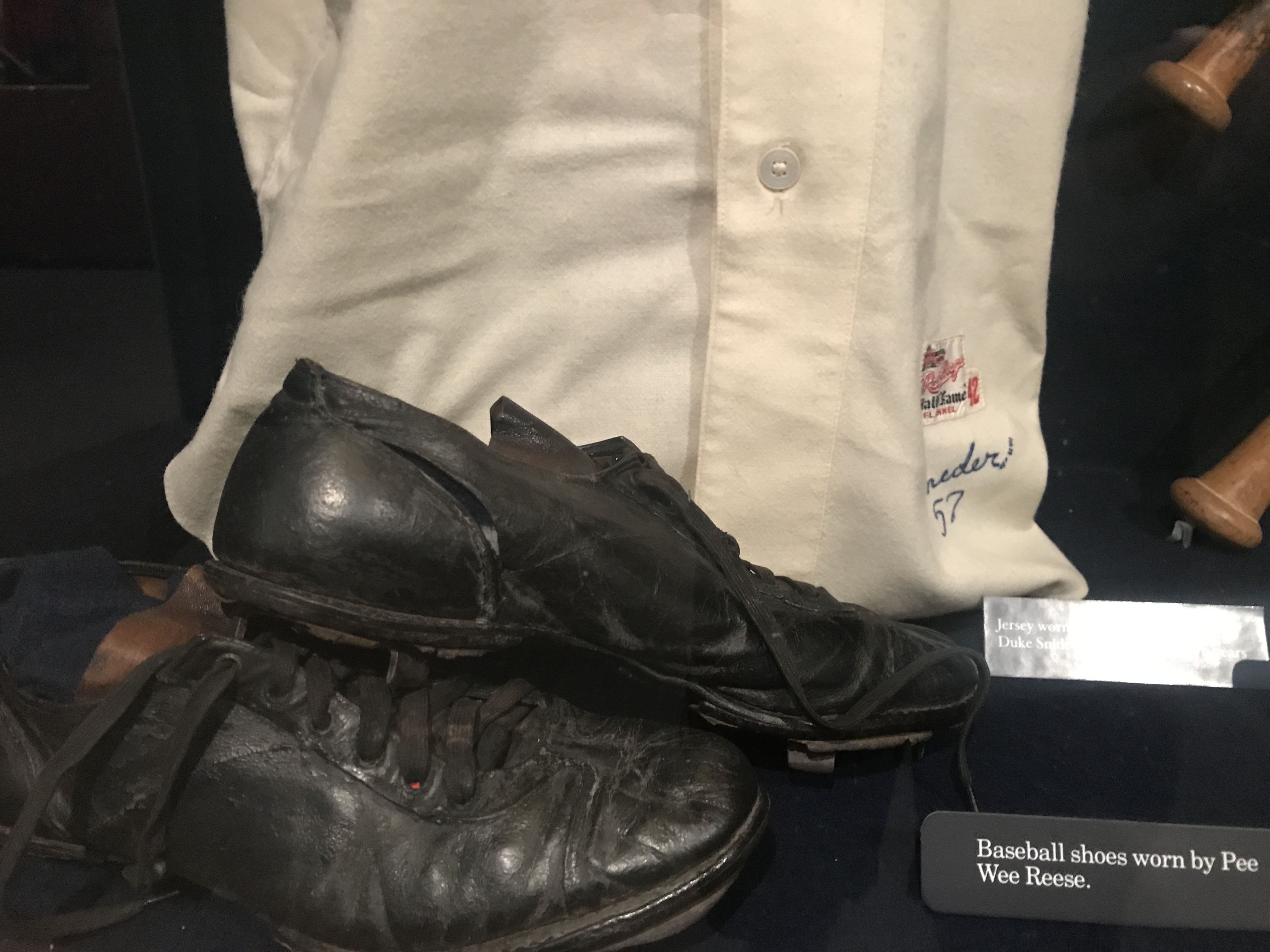 * * *
Roy Campanella with the tag on Frankie Baumholtz of the Chicago Cubs on August 6, 1954.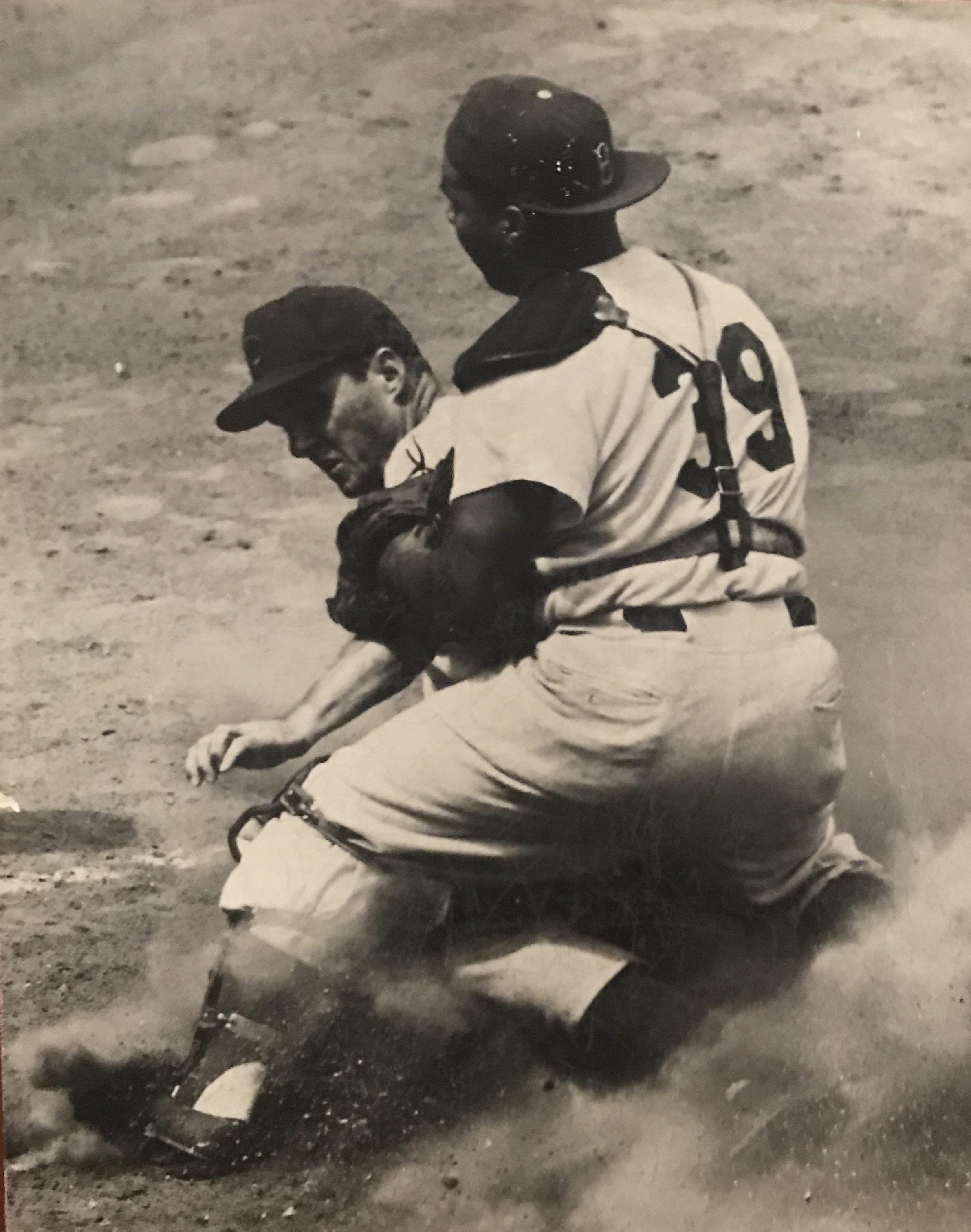 * * *
This was in Ralph Branca's hand before he threw the final pitch of the 1951 National League pennant race to Bobby Thomson.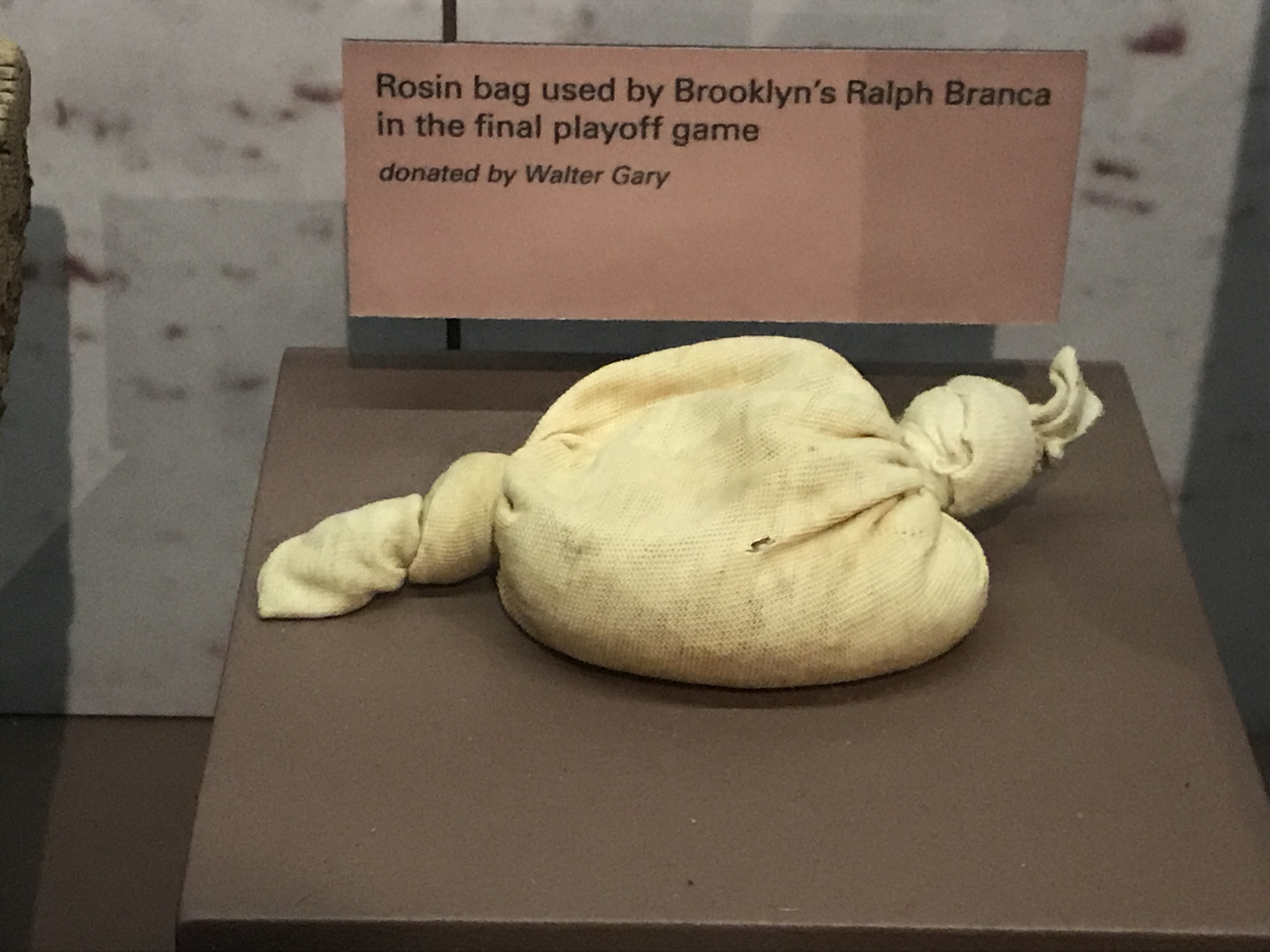 * * *
A smiling Sandy Amoros …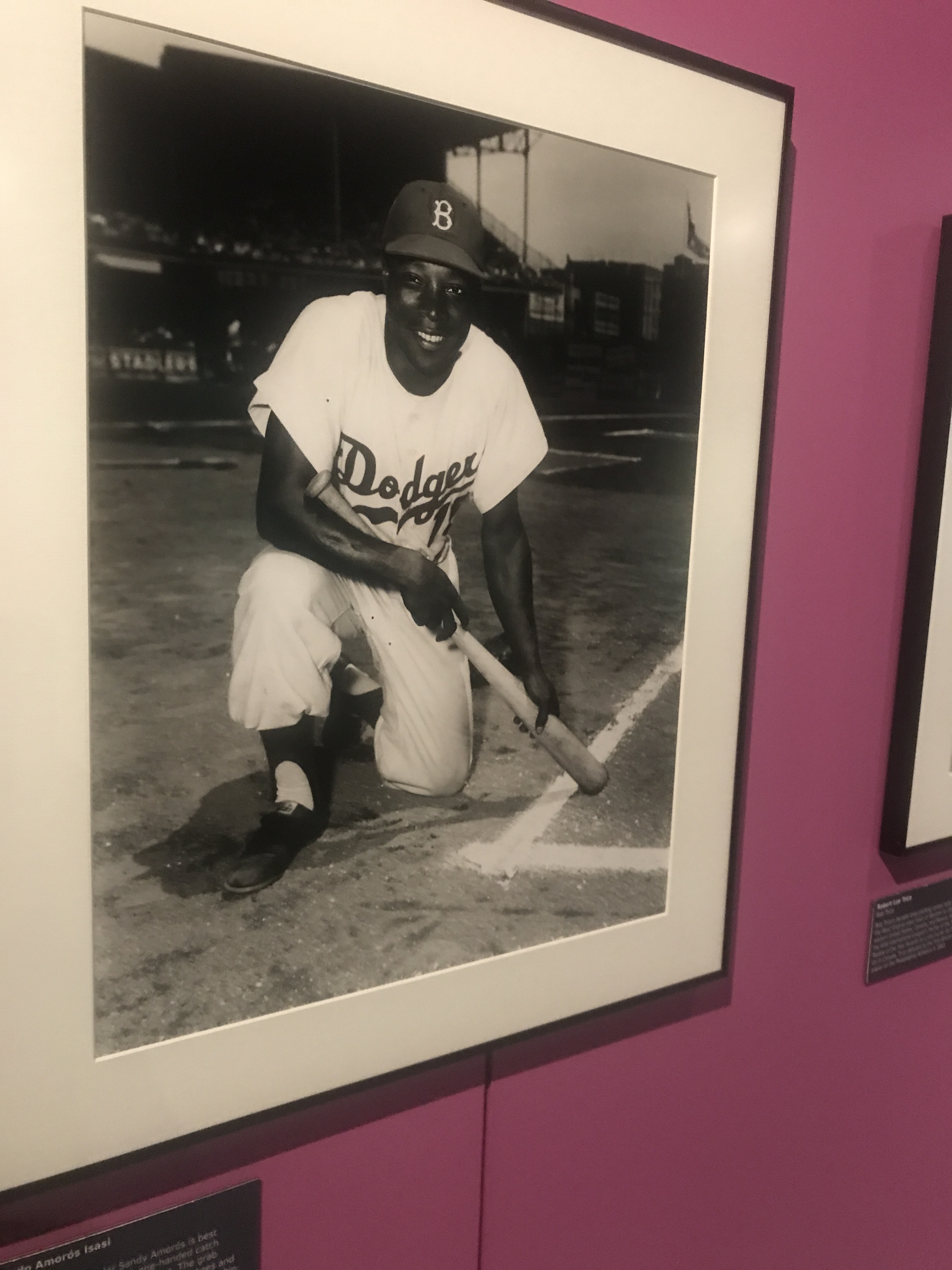 * * *
Some nearly life-sized local color, featuring Hilda Chester …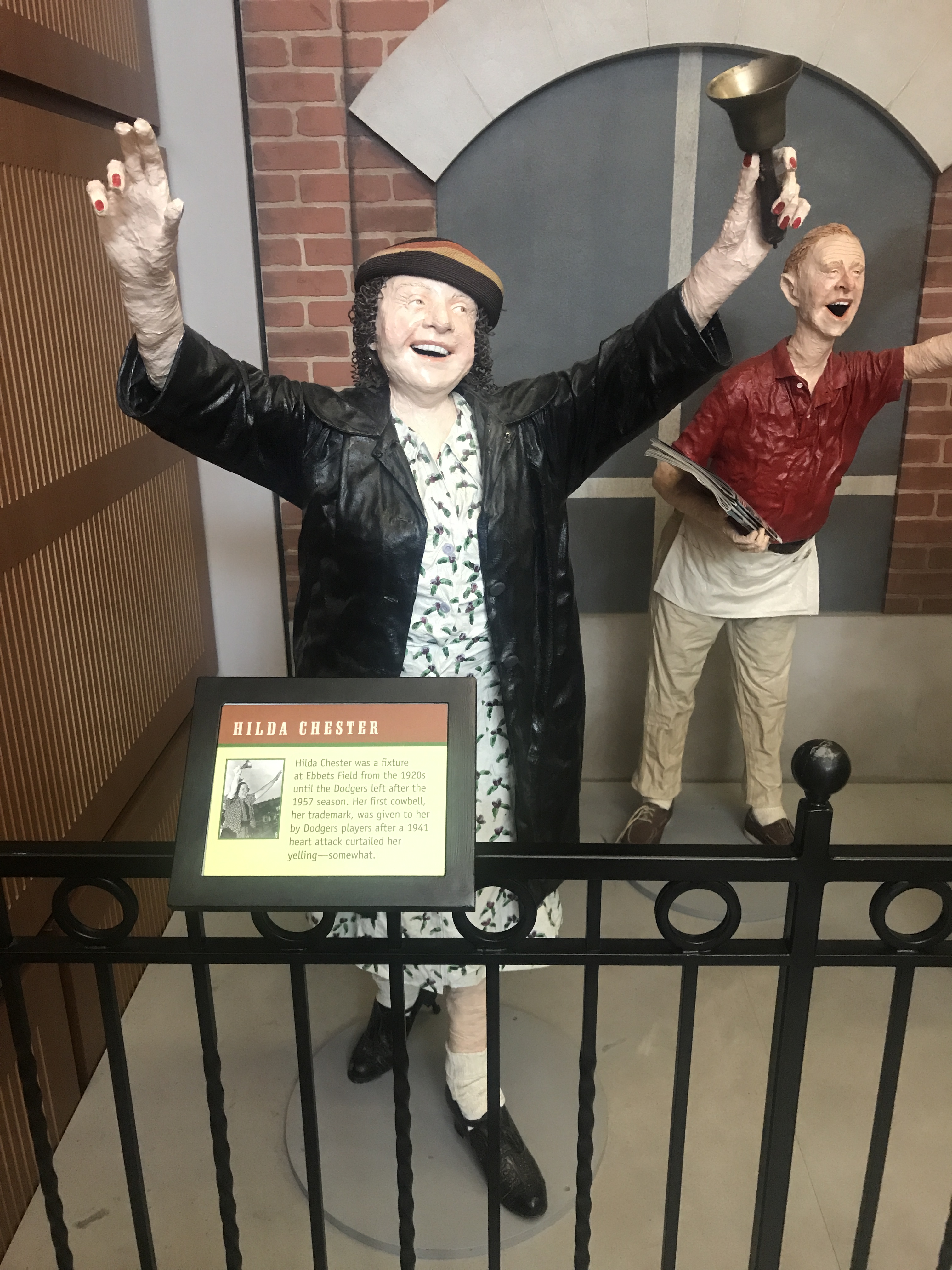 * * *
Future Dodger scouting director Ben Wade, seen here during his playing days, is part of a special exhibition on baseball cards.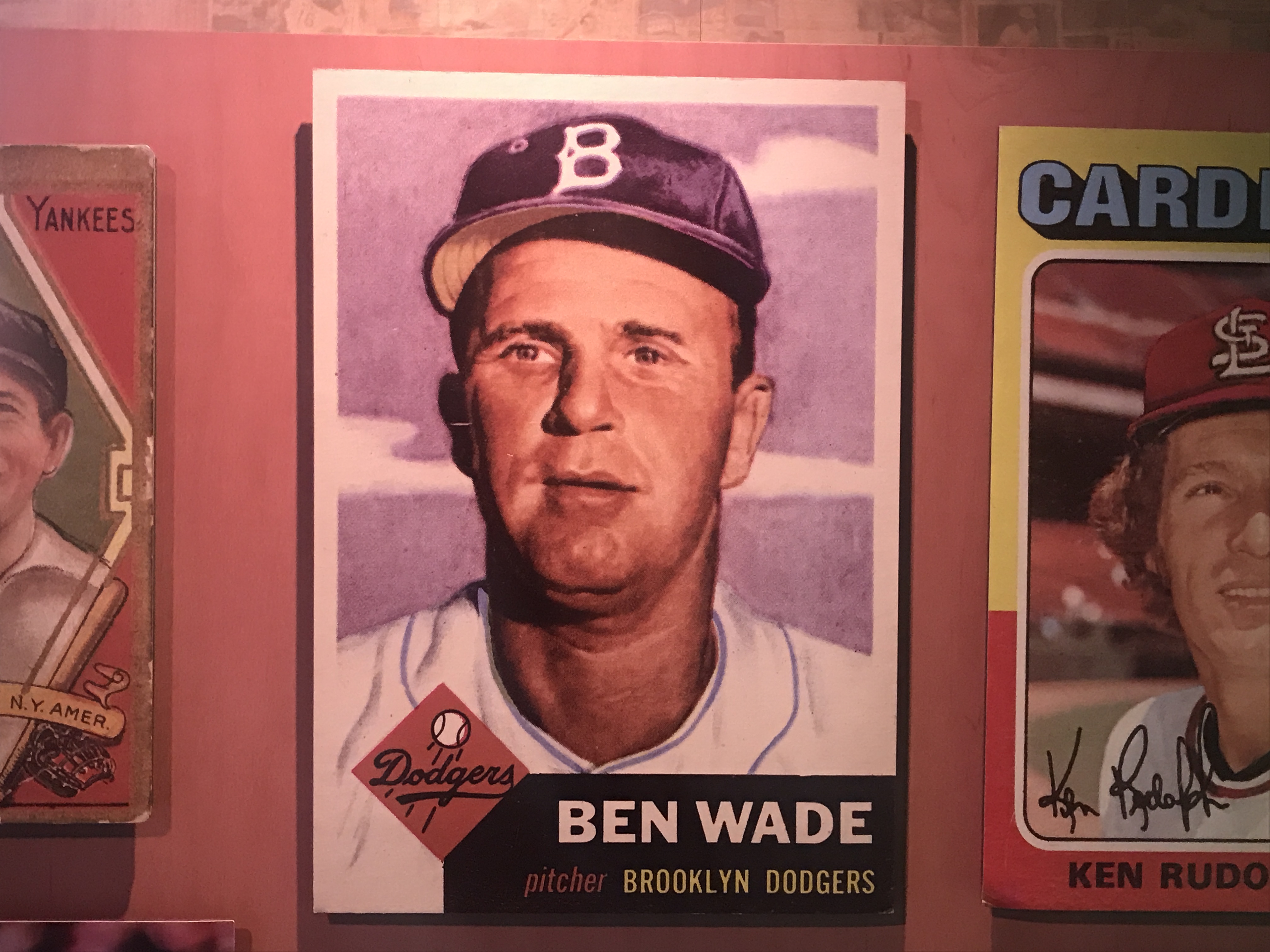 * * *
An artist had some fun adapting a classic Sandy Koufax card.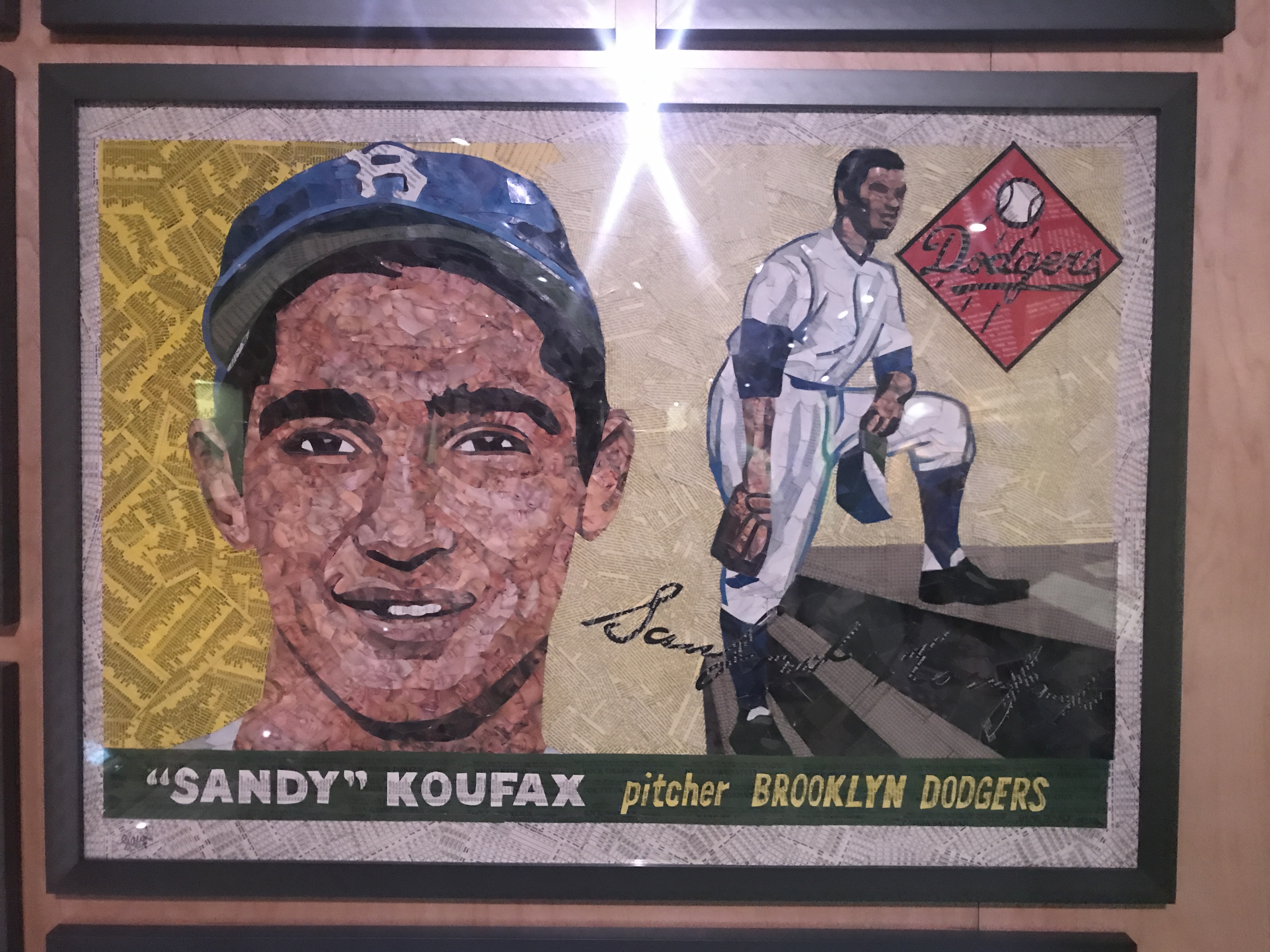 More posts from the Hall coming soon …