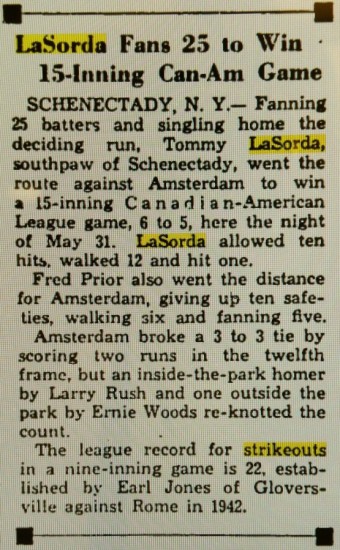 Tommy Lasorda recalls the time he struck out 25 while allowing 23 baserunners in a 15-inning game — with documentation! Lasorda also drove in the game-winning run (link from May via Baseball Think Factory).
The headline for the post is, "If you believe in pitch counts, read this." I wonder, though, if Lasorda might have had a better major-league career if he hadn't pitched a game like this.
Or not. In the minors, Lasorda walked 1,158 and struck out 864.