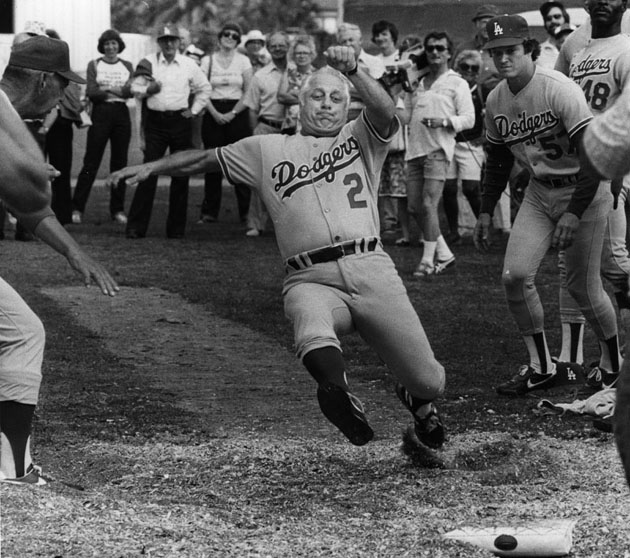 Beginning his much-sought managing career in 1977, Tommy Lasorda won two National League West titles and two National League Championship Series in his first two seasons as Dodger manager.
The team fell both times in the World Series to the Yankees. In 1978, the Dodgers lost their final four games in a row, and were wiped out by a combined 19-4 score in the final two.
The 1979 Dodgers were a disaster — in last place at the All-Star break before rallying to finish third in the division, but still with their worst record in more than a decade.
The 1980 Dodgers were a competitive team in a thrilling division race, but on the brink of completing an historic comeback, dissolved in a 7-1 defeat that makes Game 7 of the 2017 World Series look ultra-close.
So after four years at the helm, the 53-year-old Lasorda averaged 91 wins per season, with two division titles, while extending the Dodgers' drought without winning a World Series to 15 years, the longest gap in Los Angeles history.
I don't think I'm going out on a limb to suggest that if social media had existed back in October 1980, the cries for Lasorda's head would have been deafening. I can still hear faint echoes from talk radio.
So — and this is a sincere question — should Lasorda have been fired before the 1981 season?