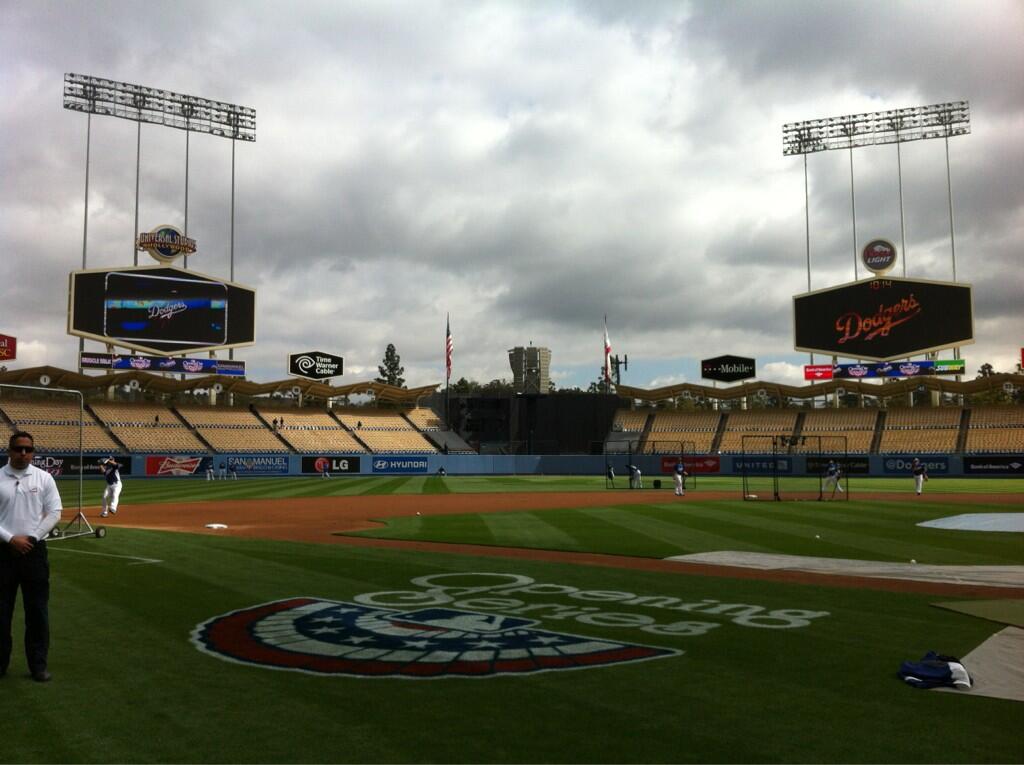 Welcome to 2013!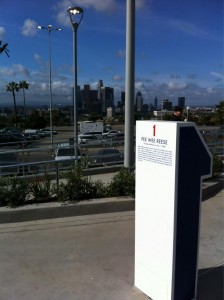 I'm in the press box today, taking a day off work to freelance a piece for Sports on Earth that you'll see tonight. In the meantime, here are some notes from Don Mattingly's pregame session:
• Everyone seems at ease with Chris Capuano in the bullpen for now, but neither Aaron Harang nor Don Mattingly seem sold on Harang's presence there.
"Aaron is a little bit for me someone who we'll have to learn (about) as we go," Mattingly said. "He'll be a bit more of a challenge, in terms of how long it takes him to get going, how long it takes him to get loose. … I'm a little more concerned with Aaron than I am with Cap to be honest.
It didn't sound as if Harang had really even bought into the program at this point.
"Maybe he hadn't quite accepted it," Mattingly said. "Now reality has hit, and we need to get down to brass tacks."
• Mattingly likes Paco Rodriguez, the young reliever who last year became the first from the 2012 draft class to reach the majors, and he likes him not only as a guy to focus on left-handed batters.
"This guy can get righties out, too," Mattingly said. "He's a strike-thrower. … All our lefties for me can get lefties and righties out."
• There is no medical watch on Carl Crawford beyond simple common sense.
"At this point, I think Carl is off the (medical) list," Mattingly said. "That being said, we know he's coming off major elbow surgery, and we have to pay attention."
Mattingly also made the case that concern over Crawford's throwing arm – never a strength of his game, the manager acknowledged – is a bit overblown.
"He's more of a speed guy," Mattingly said. "He gets to it quick and gets rid of it quick.  … (But) it ain't like he can't throw. We think he's going to continue to get better."
Mattingly added that Skip Schumacher "throws as good as anybody (the Dodgers have) in the outfield" and he would be the primary defensive replacement should the team feel it needs a better arm in the late innings.
• Dylan Hernandez of the Times asked Mattingly, "How did Ted Lilly react when you told him he was injured." Mattingly smiled somewhat sheepishly for several seconds, then said, "Ned (Colletti) took care of the DL, so I'll leave that there."
•  "Voila," Mattingly said at one point in the pregame. On principle, I'm not providing the context, allowing you to imagine him as a magician.
Giants at Dodgers, 1:10 p.m.
Kershaw CL: Kershawn the Waterfront
Dodgers starting lineup
Carl Crawford, LF
Mark Ellis, 2B
Matt Kemp, CF
Adrian Gonzalez, 1B
Andre Ethier, RF
Luis Cruz, 3B
A.J. Ellis, C
Justin Sellers, SS
Clayton Kershaw, P